Best Travel Deals on Amazon's Great Indian Freedom Festival
Attention, fellow wayfarers! Get ready to embark on a virtual shopping journey like no other as the highly anticipated Amazon Great Indian Freedom Festival knocks the door. As the countdown begins to India celebrating her 76th Independence Day on 15th August this year, Amazon India announced The Great India Freedom Festival on starting mid-night on 4th August and ending on 8th August.
Let's call it GIFF from here on!!
Prime Members have early access as usual, at 12 noon today.
So, I took the opportunity to hunt for the best deals for travel-lovers and bring them to you. From essential travel gear and tech gadgets to inspiring guidebooks and unique travel accessories, this blog will have your covered for enhancing your travel experiences.
I include affiliate links for the tours, hotels and products I recommend. This means if you make any purchase through the links in the post, I may get a commission without any additional cost to you. While I strive to help you make the most of your trips, this income helps support the expenses for running this site.
Why should you get Prime Membership?
Unlike the Prime Day Sale , the GIFF Sale of Amazon is open to all, not just Prime members. Why then should you get an Amazon Prime Membership? Well, not only do Prime members get early access to all the deals before they run out of stock, there are several other benefits they can enjoy throughout the year.
One may think that gaining access to this special club is expensive and not worth it for those who don't shop frequently at Amazon. But you couldn't be more wrong if that's what you think. The Amazon Prime membership comes at an annual fee of Rs. 1499 Only and has unbelievable benefits associated with it. What's more you can try it out now for free and then choose your plan according to the table below!
| | |
| --- | --- |
| Plan | New Price |
| Monthly Prime (1 month) | ₹ 299 |
| Quarterly Prime (3 months) | ₹ 599 |
| Annual Prime (12 months) | ₹ 1499 |
| Annual Prime Lite (12 months) | ₹ 999 |
Click to pin the image below and save the post for later!
Benefits of Prime Membership
Besides getting the exclusive access to Amazon Prime Day Sale (which is open to Prime members only), there are a plethora of benefits you get from this membership that is worth more than Rs. 6000/- per year for any normal buyer.
[box title="" bg_color="#ededa6″ align="center" text_color="#a32d22″]Click to check out the best deals on GIFF Sale here [/box]
Unlimited Free Fast Delivery for all orders
Normally you'd need to pay a premium for One-Day delivery, but with Prime, you can always get it for free whenever the option is available.
Free access to Amazon Music
Amazon Music is a music streaming app similar to Spotify or Jio Saavn. It is compatible with the echo device and has been such a great tool for me to keep my kid off-screen. A benefit that even Prime members are not aware of is that you can stream music for free on Amazon Music with your prime membership. If you are already a Prime member but not signed up for Prime music yet, do it now.
Free access to Prime Video
Amazon prime video needs no introduction in India. It's one of the most popular OTT platforms in the country which has produced blockbusters like Family Man, Mirzapur, Shershah and more. It recently released one of the most expensive ventures by Russo brothers, Citadel exclusively. Although I didn't like Citadel, the new season of Jack Ryan more than compensates for it.
What I want to say is that a free access to Prime Video is reason enough to get prime membership. I'd easily have paid for that streaming app alone, even without all other benefits. Now you can also watch content on hoichoi, lionsgate etc with add-on subscriptions on Amazon Prime.
Prime Reading
Many travel enthusiasts are also avid readers. If you are one of them, then you can't miss the prime reading benefits of Amazon. With this you can download the free kindle app on your phone and read thousands of books. With Kindle unlimited you get access to many bestsellers for free.
Cashbacks and discounts all year
Did you know that you can get 5% cashback on all your uber rides using Amazon Pay? Also, with ICICI Amazon Co-branded credit card you get 5% additional cashback on all your purchases over and above the prime discounts. This and many other benefits come in the form of cashbacks and discounts exclusively for Amazon Prime members.
[box title="" bg_color="#ededa6″ align="center" text_color="#a32d22″]Get a sneak-peek into the new launches on GIFF Sale here![/box]
Best Amazon Deals for Travel Buffs
Deals on Travel Gadgets
Smartphones with awesome Camera
Whether you want to enhance your travel photography, or take amazing videos, travel-lovers are often looking out for a better phone. If you are among them, then this is a great opportunity to upgrade your phone on Amazon. Check out the page for best deals starting from as low as Rs. 5999/-. However, if you are looking for the best phones for travel photos, here are the top deals on Freedom Day.
Most of these are at an even better deal that Prime Day!
You can also get the best deals on all ultra-premium smartphones for travel blogging.
Want to exchange your old phone? Check out the exchange store on Amazon.
Action Cameras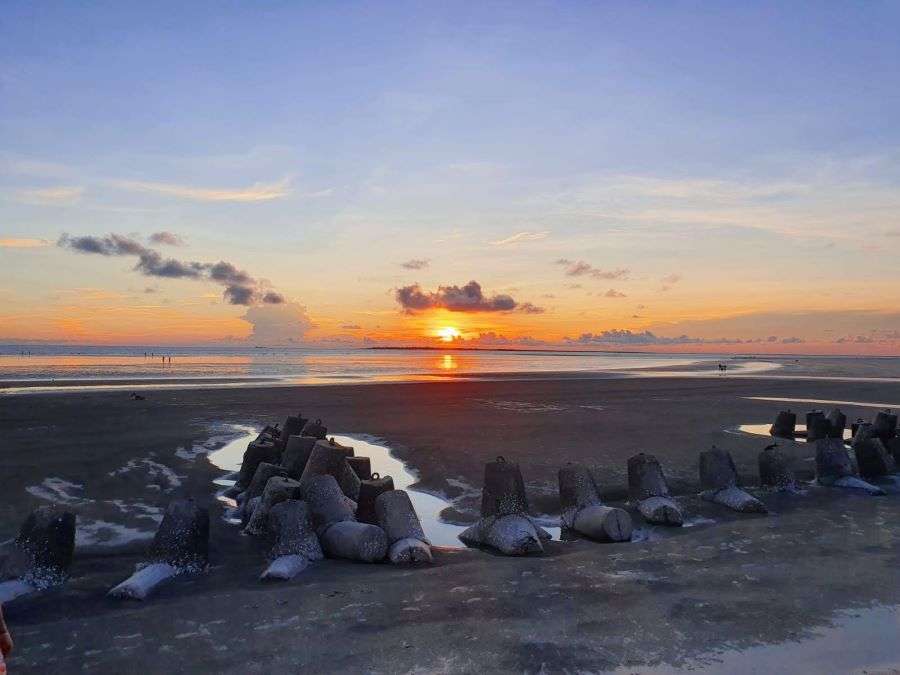 If you have been contemplating upgrading to a DSLR or action camera from your regular phone, to take your travel photography to the next level, then this is a golden opportunity. For solo-travelers, adventure-seekers and even casual tourists, action cameras are a great choice to capture your memories.
You can use them vlogging, a dashcam for your car to capture your roadtrips or for shooting under-sea adventures. Here are the best deals on Cameras that you can grab on Freedom Day sale.
Portable Power Bank
A reliable power bank is essential for travelers to keep their devices charged on the go. Opt for a compact and high-capacity power bank that can charge multiple devices simultaneously. Here are the most popular choices on Amazon Freedom Sale.
Portable Bluetooth Speaker
A compact and portable Bluetooth speaker enables you to enjoy their favorite music or podcasts wherever you go. Look for one with good sound quality and long battery life. I already have more bluetooth speakers than I need ranging from Bose, JBL, Zebronice, Phillips to Saregama Carvaan.
I accumulated them over the years as corporate gifts, credit card rewards redemption (how I got my first Bose speaker) and personal gifts. This has helped me analyse and select the top 3 bluetooth speakers for different budget ranges.
Get special discounts on Amazon Branded item – gadgets, home appliances, fashion and more.
Noise-cancellation Earphones
Noise-canceling headphones help travelers block out unwanted sounds during flights, train rides, or hotel stays. They provide a more immersive and relaxing audio experience.
Check out all the Freedom Day deals for earbuds here.
Mobile Accessories
Mobile stands are very important for travel photography. Taking a good photo of yourself becomes so much easier for with hand-held mobile holder, or even better with a tripod.
Tripods also help you capture the most amazing travel photos and videos – be it the timelapse of a sunrise or slow-mo of a train running on a bridge. Here are my must-have phone accessories on sale this Freedom day.
And here are my top recommendations for car chargers and multi-port adapters which are on massice discounts.
Best Travel-Packing Deals
Luggage
How many times have you thought that you really needed a better travel bag, just while packing for your trip? If it has occurred recently then check out the great deals available for cool luggage options on Amazon. From wheeled suitcases, to backpacks, you have all kinds of options to shop from. You will get amazing discounts from the Freedom day launches below:
Here are some hot favorites for women's bags on discount:
Packing Accessories
Packing is an essential chore behind the travel scenes. And there are several innovative solutions to help you out with organizing and protecting your things while you travel. These are my favorite travel packing accessories that I use to organize stuff.
It's time to upgrade your travel wardrobe with the latest collections. I'm getting a new pair of comfortable walking shoes and a swimwear this time. You can use this guide to select the best shoes for travelling in India. Check out the Amazon Fashion page to shop for your vacations. Here's what I've wishlisted.
Shop for travel-themed watches, destination-themed t-shirts and more on Amazon Fashion
Travel Reading
Travel guides and books
Who doesn't like reading a classic travel book? And even in the age of internet and blogs, a travel guide written by an experienced travel specialist comes in handy on trips. Avail great discounts on paperbacks and kindle ebooks on this sale. Here is a list of best books about India that will inspire all travel lovers.
My personal favorites are on sale:
Amazon Audible
If you are more into audiobooks, you should give Amazon audible a try. You can sign up for 1-months' free trial before making up your mind on it. So, when in a long train or flight, just plug-in your earbuds and tune in to your favorite audiobook or a podcast on Audible.
Kindle E-Reader
And since we are talking about books, don't forget to buy your own Kindle device if you haven't yet. It's a great gift for travel-loving bibliophiles as it's not possible to carry multiple paperbacks along on long trips. Kindle readers are soothing to the eyes, and therefore easy to read on long flights without adding extra weight to your luggage.
Gears for travelling with kids
"Pack light" advice does not hold for kids. After becoming a parent I realized this the hard way. If you are looking for strollers, baby slings, small toys to keep your baby busy on the road, then this is a great time. You can check out my detailed post on how to travel with a baby on roadtrips.
Strollers and Car seats
Kids' Luggage
Are you taking an active curious toddler to their first trip? They'd love to drag their stuff along in these.
Diaper Bags for Parents
Related Readings
If you are from India, wish you a happy Independence Day in advance. You can take just one leave on Monday, and you'll have 4 days for going on some awesome long-weekend trips. Here are some itineraries that you might find useful.
Not sure where to go in this rainy season? Check out the best places to visit in monsoon in India!
I hope that this short post helps you save big bucks this shopping season. You can also check out my travel checklists and gift ideas for making the best out of the Great Indian Freedom Festival.
Ending the guide with a list of the best travel resources for 2023 that I recommend for booking your next getaway.
My Top Travel Sites for 2023