Explore Xeldem
Hello there!
I am Xeldem, a small tribal village close to the capital of Goa, Panjim. Honestly, I don't think I could have got the chance to write to you if not for the day for the letter "X". Every year Panjim welcomes millions of tourists. They come to see the beautiful Portuguese churches in the old city, party in the floating casinos of Mandovi river, and explore the amazing Goan vibes. Some people visit the Portuguese neighborhood called Fountainhas for a walk down the memory lane. But hardly anybody knows about me. That's not a bad thing. I am glad to share this little secret of the popular Goa with you. That secret is none other than me – Xeldem village.
I am just a lazy tribal village across the sea. Here you can walk barefoot on the beaches, watch the sunset even in the peak season of December, without the crowd. But the best thing to do here is to attend the tribal festival of Goa. The Christian Adivasi community of Goa organizes the Xeldem festival every year to showcase their art and music. Many different tribes come to the festival to showcase their culture and traditions. This is a way to preserve and rejuvenate their traditional livelihood. Some of them are trying to preserve the spice plantations, some sell their handicrafts, instruments and other stuff. You will be amazed by the colors and diversity of goods on display. This ranges from palm leaf mats (Mol' la), brooms, fashion accessories, and textiles.
The event is usually held in January every year, which is also the peak season for Goa tourism. You will enjoy a great weather around this time to explore the village. The best place to stay would be Margao. She is the cultural capital of Goa and a lot more serene than the political capital Panjim. The best places to visit in Margao are Colva beach, Bogmalo beach, Damodar Temple and Our Lady of Grace Church. Even Panjim is just 50 km away from me. So even if you are staying in a happening locality of New Panjim near the Mandovi River, you can come to visit me for a day.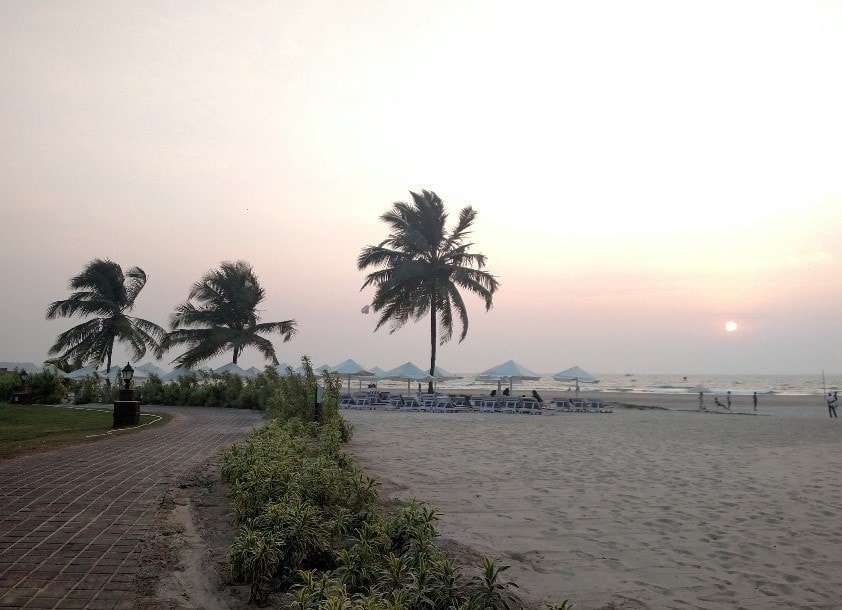 I hope you will visit me on your next Goa trip, now that you know about me. Won't you?
Yours truly,
Xeldem
Blogger's Notes
This is probably the shortest post on this blog. I got all the information and the photo on the postcard from the Goa tourism website. I am just thankful that I found such a beautiful place for the letter X in India and I certainly look forward to attending the Xeldem festival next year. This post is a part of the BlogchatterA2Z series where I am writing on the theme of offbeat travel in India. Subscribe to our weekly newsletters and keep following the series Postcards from India.