Verdant Vistas – Top 5 Greenest districts to visit in India
Hello there! I had to skip the letter V in BlogchatterA2Z series because I didn't know what list to write for it. Then as I was scrolling through my old travel photos my senses were rejuvenated by the greenery in the pictures. That's when I decided – let me indulge more in this hobby of recounting travel memories. And here I bring to you the most verdant views I gathered from my travel albums.
Coorg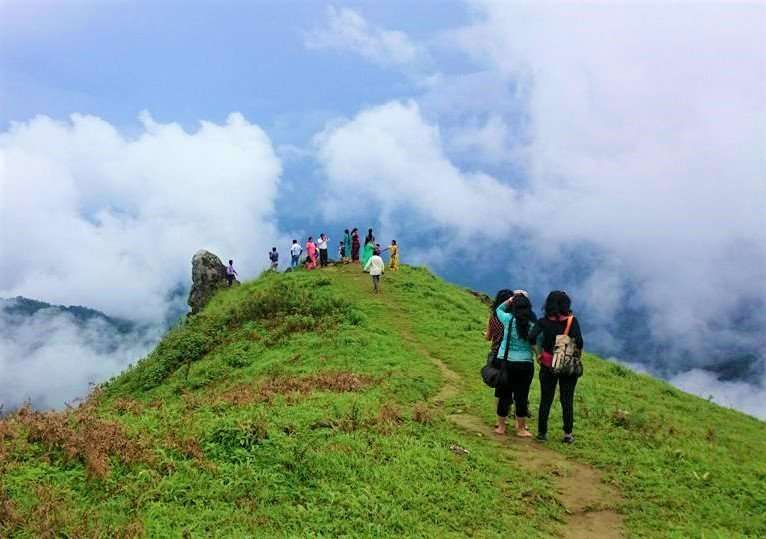 Coorg, often hailed as the Scotland of southern India, is a green paradise. The lofty mountains, large expanses of green as far as eyes can see, breathtaking wildlife – Coorg is a paradise for the lovers of nature and adventure. It's one of the largest districts in Karnataka and one of the most popular weekend destinations from Bangalore.
Shimoga
Shimoga is one of the greenest districts of Karnataka. Famous for Jog Falls, Shimoga nestled in Sharavati Valley is home to dense forests, mesmerizing viewpoints, huge waterfalls and golden lakes. Agumbe is a dense rain-forest in Shimoga is also called "Cherrapunji of the South". Agumbe rainforest research station (ARSS) is one of its kind which specializes in research of the unique faunal diversity of this region.
The Agumbe viewpoint gives you breathtaking views of the valley and the sunset point is purely magical during the golden hours. The view of the lakes and landscape of Shimoga from the Kundadri hill-top is mesmerizing. Trek to Kodachadri for the experience of a lifetime.
Idukki
This landlocked district of Kerala is known for breathtaking views of green. The densely forested region has classic wildlife experiences like Gavi Forest, Periyar National Park, and Eravikulam National park. It is flanked by the highest mountain in the south, the Anamudi mountain. It is home to the heavenly hill station of Munnar.
I would love to pack my necessities in a suitcase and live in Idukki. I'd go searching for hidden waterfalls in the verdant villages, drench my soul in the morning dew and sail in the sprawling lakes.
Alapuzha

Alapuzha is hailed as Venice of India. Truth is, the rustic charm of the villages of Alapuzha, aka Aleppey can make you forget Venice. The magical Vembanad lake branches out into narrow canals that pass through lively villages. This is where God lives – the God of Small Things. This booker-award winning book by Arundhati Ray was based on this heavenly abode of God.
Kullu
Kullu, the district known for its natural beauty is home to some of the most resplendent green villages. Besides the famous hill stations of Kullu and Manali, this district has offbeat gems like Kasol, Pulga, Tosh, Shoja and many others. It is the tourist's favorite region in the beautiful state of Himachal Pradesh.