Jamshedpur – Places to visit in the city of steel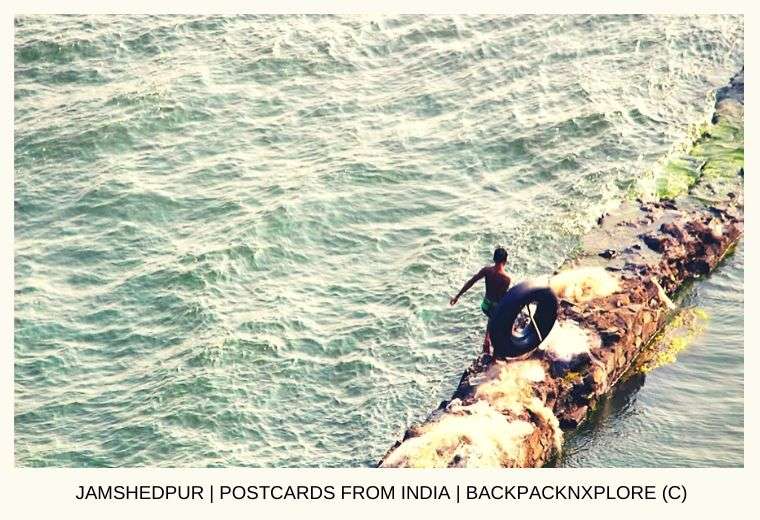 Hello! am Jamshedpur, the place this blogger you read was born in. She introduces herself as a Calcutta girl, which she is by heart and soul. But she was born in the TELCO hospital right in my lap. Though I am one of the largest cities in East India, I am nowhere in the tourism radar. Not many people know about me beyond a city of steel factory and a famous management school. Today, I'll tell you my story.
Long long ago, I was just a small unassuming village in the jungles of Chhota Nagpur Plateau. My name was Sakchi. In1907, Sir Jamshetji Dorabji Tata came here and founded the Tata Iron and Steel Company (TISCO). Within 10 years, I changed faster than I every imagined. I became a township of 50,000 residents who came here to work in the factory.
"In order to run an industry that required a little over 1,500 acres, the Tatas went on to manage a city of 15,000 acres." – The Hindu
The meteoric rise of TISCO is a golden chapter in the history of modern India. TISCO churned out tonnes of steel that was not only used to lay railway tracks all over India but were also in other countries of the British empire. In 1919, as a sign of immense gratitude, Clemsford, the then viceroy of British India, named me after Tataji. I got my new name by which you all know me now – Jamshedpur. You may also know me by name of my railway station – Tata Nagar.
I was happy with my new identity and the man I was named after. Not because he supplied high-quality steel everywhere, but because he transformed me. Jamsetji Tata envisaged a planned city. Wide roads were constructed, with fast growing trees on both sides, and large areas were designated for lawns and gardens. Residential complexes were built with areas earmarked for places of worship of all faiths. Many architects have remarked how Jamshedpur should be studied in city planning literature of South East Asia.
So yes, I am not just about steel plants. I am a lot more than that. You should visit me to see what a planned urban destination looks like. I am one of the cleanest cities in East India and was ranked 2nd in India for average quality of life. I am also one of the fastest growing cities in the world. Besides the attractions within the city, there are huge lakes and wildlife areas that surround me. Here's a sneak-peek into what a trip to my abode would look like.
Visit Jubilee Park – my own Mughal gardens
The beautiful park was created by the Tata group on their 50th birthday. Now that I am home to so many people who work in various firms, this was a gift of the Tatas to me. This 225 acres park was made beside the tantalizing Jubilee lake. It also has a mini-zoo. You can also sit and watch the serene sunset at Jayanti Sarovar Lake here.
Visit the Chandil Dam and Rivers Meet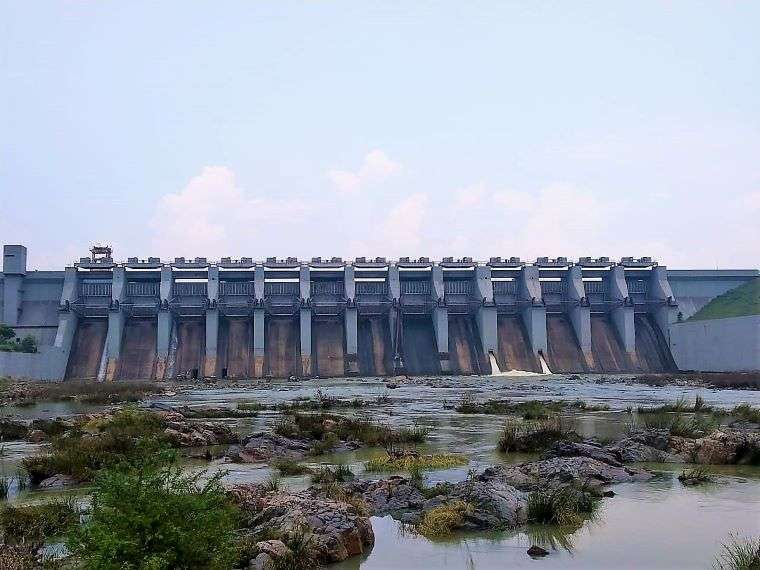 Chandil is the confluence of two lifelines of the state of Jharkhand – the Subarnarekha river and Karkori river. This place is of immense scenic beauty, which makes it my tourism highlight. The Chandil Dam is one of the most popular places in Jharkhand, because of its natural elegance. The picture in the postcard is also from Chandil Dam.
Visit the Dimna Lake
The Dimna Dam stands on the Dimna river flowing through the Dalma Pahaari (hills). This is the most popular weekend getaway for my locals. The enchanting forests surrounding the huge sparkly lake is really special. I have many foreign visitors too – the migratory birds who throng into the lake every winter. It is located just 16 km from the city.
Dalma Wildlife Sanctuary
Perched atop the Dalma Hills at a height of 3000 ft, is a beauteous forest. The Dalma Wildlife sanctuary has a large population of elephants. Besides that you can see  barking deer, wild squirrels and even leopard (if lucky) among the various endemic creatures of the forest. It is a huge sanctuary which surrounds the Dimna lake and stretches till Ranchi.
Visit the Tata Park
The Tata Park was earlier known as Modi Park. The Tata Steel group created it in honor of their then MD, Russi Modi. However, after the split between the Modis and Tatas, the park was renamed after Shri dorabji Tata. On 3rd March every year the park dresses up in its most spendid avtaar to celebrate the foundation day of Tata Steel. In December every year, you will find flower shows organised in the park.
Visit the beautiful temples
There are many beautiful places of worship here. Bhuvaneshwari Temple is an exquisite Hindu shrine dedicated to the Goddess Shakti. This is an old temple and one of the well-known Shakti Peetha of India. In October 2012, a mini-shirdi came into existence on my lands. The Sai Temple built at a cost of over Rs, 3 crore resembles the lotus temple of Delhi. You can also marvel at the beautiful Parsee fire temple which is located in the Jubilee park.
Well, these were just the highlights. There are so many things that you can do here. The tribal culture museum that gives you an insight to Jharkhand's indigenous tribes, the enchanting Dharagiri falls are some of the other interesting places that you can enjoy on your trip. Besides there are amazing day trips like the mighty Dassam Falls or Bibhutibhushan Bandopadhyay's birthplace, Ghatshila. All you need to do is board the train to Tata Nagar railway station and there I am.
Now that you are stuck in home for good reason, here are a few books and movies that you can read on Kindle.
Hope you liked my letter. Please share with your friends and family if you did. Save the post to plan your trip later. I will be waiting for you.
Blogger's Notes: Jamshedpur is my mother's hometown. It is where most of my maternal relatives live. In my childhood leisure-travel was a luxury which only the affluent could afford. I used to look forward to the semi-annual trips to the city throughout the year. That was what my travel-vacations looked like. The simple joy of packing the hard-boiled eggs for tiffin and boarding the train from Howrah station was un-matchable. And every time my relatives there would taunt "look how beautiful our city is, not like your Kolkata", I'd be flare up. As a proud Kolkata-girl, I felt cornered and never spared a kind word for Jamshedpur. This post is a small tribute to the city I was born in and the city that has given me so many memories to cherish. All that without getting much love from me in return. 
The post is a part of the series – "Postcards from India" which I am writing for the Blogchatter A2Z Challenge. Some of the pictures have been sourced from Wikimedia Creative Commons.