Things to do and places to visit in Kasargod, Kerala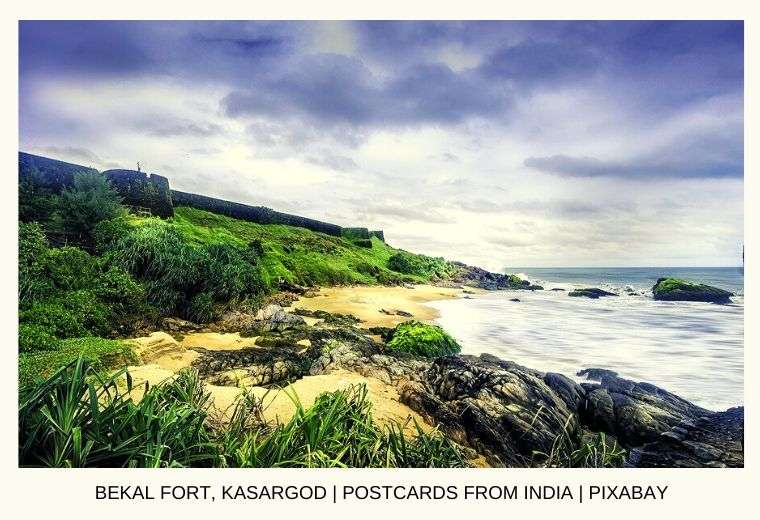 Hello there. I am Kasargod, one of the least explored regions in Kerala. Being the northern-most district in Kerala, I share my borders with Karnataka. In my small area you will be able to satiate your quest for mountains, and seas, scenic backwaters and historic forts. Yes, it's not modest to call myself so but I am indeed a hidden gem.
Well right now I'm on news for my tragic predicament. The lack of super-specialty hospitals here is making lives difficult for those affected by the deadly COVID. Being located in North Kerala, I have endured several battles, human invasions as well as natural disasters like floods throughout history. I've overcome all that, so I'm sure this too shall pass. In fact, I know I'm not alone in this. The whole world is fighting against a common enemy and we shall overcome certainly. When we do, I would love to welcome you to my home. Let me take you on a virtual tour of my paradise.
Bekal Fort and Beach
Bekal is a place known for this imposing medieval fort. Constructed by Shivappa Nayaka of Bednore, more than 300 years ago, this is the largest fort in Kerala. The fort was a stronghold of the Keladi Nayakas, who rose to power after the downfall of Vijayanagar Empire. It is probably the most well-preserved fort in Kerala. The government has restored several parts of the fort and created a beautiful garden here. The fort stands tall against the turbulent waves of the Arabian Sea. It has literally stood the test of time and tide.
Nileshwaram backwaters
You must have heard of the famous backwaters of Alleppey. But did you know you can enjoy the same scenic beauty, music of birds, charm of the coconut groves here in my lap? Very close to Bekal fort, you can book a houseboat and experience sheer tranquility. Near the Nileshwar town, there is a beach named Thaikadappuram. This beach is famous for olive riddly turtles. They visit the beach every monsoon to lay eggs.
Kappil Beach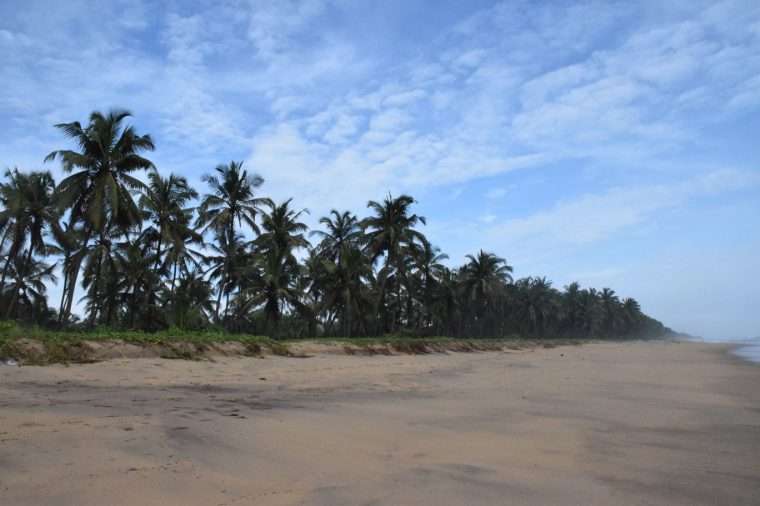 You will be bewitched by the impeccable beauty of this beach. The serene beach located 15km from the town is a treat to the senses. Climb the Kodi cliff to get breathtaking panoramic views of the beach , the coconut groves and the Arabian Sea.
Kareem – a man-made forest

Man cut the forests for the sake of development. But here, a man named Kareem planted trees and made a forest. This became the first man—made forest of Kerala, and an exemplary wildlife conservation project. This 32 acres of green oasis is located 23 km away from Kanhagad town.
Ananthpura Lake Temple
This is the only temple in Kerala that is constructed in the middle of a lake. It is the original seat of Ananth Padmanabha Swami. The beauty of the temple lies in its location and the murals of Puranic lores on its walls.
Chandragiri fort
Chandragiri is another fort constructed in the 17th century by the Keladi Nayaks.  The fort itself is not as well-preserved as Bekal, but it offers spectacular panoramic views.  The confluence of Chandragiri river with the Arabian sea is a sight to behold.
Scenic hill stations
Veermala hills and the Ranipuram hills are some quaint hill stations here. Not crowded by tourists and commercial activities, these places are perfect for people seeking trails off the beaten track.
The Beach Resorts
One more reason to visit me is to cut off from the hustle of city life and rewind in a lazy beach resort. There are plenty of luxury beach resorts which do not burn a hole in your pocket. That's the advantage of holidaying in offbeat locations.
Nileshwar is one of the best places for booking a beach resort.
Malabar Resort, Lalit Resort and Spa  and Taj Bekal Resort are some of the best beachside properties close to the famed Bekal Fort.
Would you like to come here and see all of this with your own eyes? My people will welcome you with a warm smile and delicious Malabar cuisine. So stay safe now, so that you can travel here later. I will be waiting for you.
Blogger's Notes:
Kasargod surprised me with its charming simplicity. You can read about our whimsical trip to Bekal here and watch one of my first Youtube videos. I am taking the Blogchatter A2Z challenge to beat the lockdown blues. This post is a part of the series "Postcards from India", my theme for this challenge. Subscribe to my blog to follow the series and for your weekly dose of wanderlust. 
The post may contain affiliate links. The pictures in the postcard and in pinnable image is sourced from Pixabay. All other photos are mine.