Best Phones for Travel Photography
This time on our "behind the scenes" series we explore the best phones for travel photography. In the last post of this series, we brought to you the list of best cameras for travel blogging.
A lot of people hesitate to invest in an expensive standalone camera because of the cost involved as well as the time needed to learn the usage of cameras. Smartphones on the other hand are an essential in our daily lives.
If you choose well, they can double up as incredible tools for professional travel photography too.
So, I reached out to the amazing travel bloggers around the world to shortlist for you the best smartphones for travel photography.
If you are wondering what's behind the amazing gallery of some of your favorite travel bloggers, you'll be surprised to see that many of them use their phones as the primary device for photography.
The obvious advantages the phones offer are compactness and their utility beyond photography. The ease to edit and upload photos on social media makes smartphones with great cameras a real catch for content creators.
So without any delay, let's check out what your favorite bloggers have to say about their favorite smartphones for travel.
I include affiliate links for the tours, hotels and products I recommend. This means if you make any purchase through the links in the post, I may get a commission without any additional cost to you. While I strive to help you make the most of your trips, this income helps support the expenses for running this site.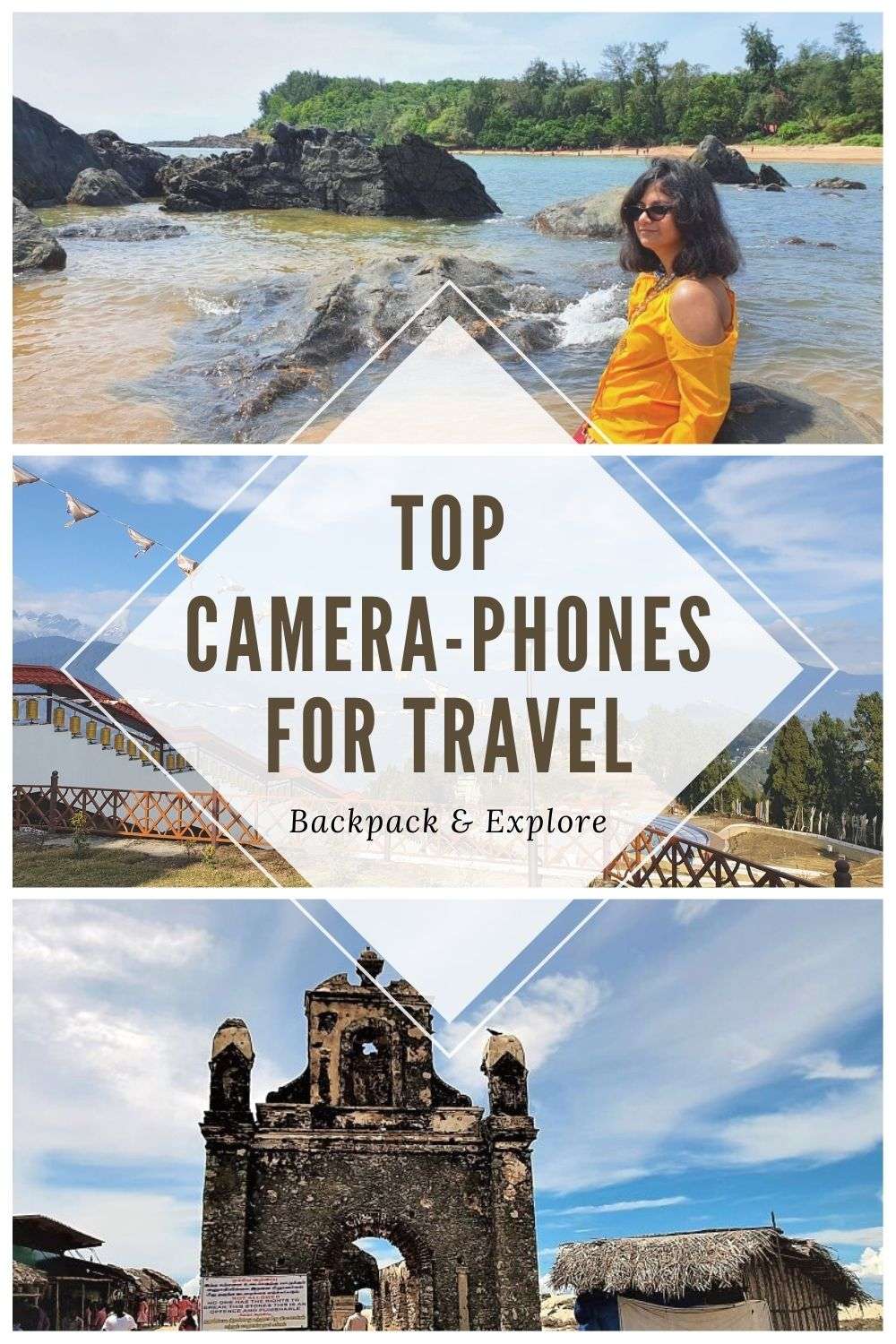 Top 5 Phones best for Travel Photography in India
| | | | |
| --- | --- | --- | --- |
|  Best Phones | Affordability  | Online Rating* | Purchase here  |
| Iphone 14 Pro Max | $$$ | 4.8* | |
| Samsung Galaxy S23 Ultra | $$$  | 4.3* |   |
| Samsung Galaxy S10 Plus  | $$  | 4.5* |   |
|  Iphone XR | $  | 4.5*  |   |
| One Plus 9 Pro  | $$  | 4.2* |   |
*Online Rating as per the date of publishing the article
Best Smartphones for travel chosen by travel bloggers.
Iphone 14 Pro Max
The lens behind Canada Crossroads by Mayuri
One of the coolest camera phones is the Apple iPhone 14 Pro Max. This is the newest iPhone released only a few months ago, and I was able to grab one. The 14 pro is an upgrade from my iPhone 11 pro, both of which are my primary cameras on my travels and blogging toolkit.
iPhone 14 pro is a regular size smartphone and it fits easily inside of the jacket pocket or a small crossbody bag. The camera has an upgraded wide-angle lens that captures great images at 3x (other than .5x, and 1x).
The camera is powerful for low lighting and nighttime photography which was missing from the previous smartphones that I owned.
Other than the lens, the camera settings on the iPhone 13 pro are stellar. With one click you can set up photography tones or photographic styles (standard, vibrant, warm, cool, or rich contract) to add a lot of depth to your photos.
If you prefer to use your presets as I do, I switch to the standard style!
One last pro of the iPhone 13 pro is to be able to capture videos (for Instagram Reels or TikTok) in a cinematic mood, which makes videos look very dreamy!
iPhone 12 Pro
The lens behind The World Overload by Nicholas (@theworldoverload)
The ultra-wide lenses have been continuously upgraded. Putting yourself in the center of such sharp images and majestic landscapes.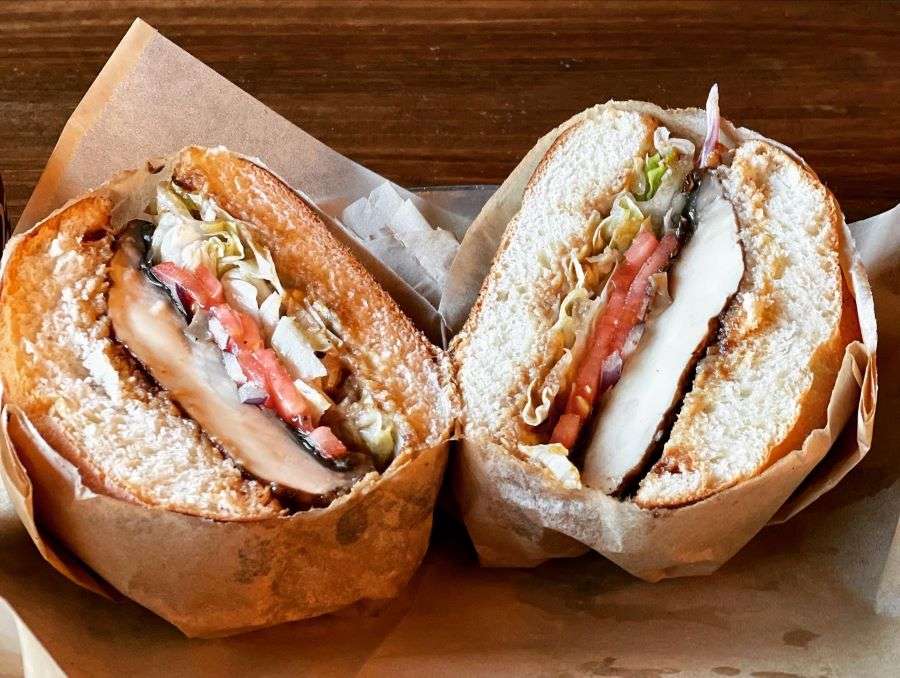 What I love most about the camera features is the portrait feature, which because of the iPhone I am using even more now. The sharp crisp images of food and friends and travel have made it a great choice in the kind of pictures I like to take for my travel blog and Instagram.
My iPhone 12 pro is my primary photography tool. Since I do not have a personal preference in obtaining the larger, smaller, or more professional type cameras. Those are for others who use photography as a passion or professionally in their careers. At my level the iPhone 12 fits the needs of an amateur photographer on the go. With this I am able to take amazing photos of my travel locations and day to day life.
It's a little on the expensive side in my opinion at $1000-1100 with a standard iPhone 12 a few hundred dollars less but you are purchasing this for the camera quality and features which I think will make up for it. This is perfect for Instagram influencers, content creators, videographers, or just someone who prefers to take high quality photos and videos.
The battery life is a little shorter so if you are on an extended outing taking pictures and videos along with your usual phone activities you may want to make sure it's fully charged before you leave your room. Or bring one of those mobile power packs with you.
Samsung S21 Ultra
The lens behind Vegg Travel and Adrenaline Junkiez by Kerry(@adrenalinejunkiez)
One of the best features of this phone is the battery life. No longer do you need to carry about bulky power banks, even with heavy usage your phone will stand the test of time. I also really love the 10x optical zoom and the ability to do extra wide photos. It also has a quirky 'single take' feature which creates a montage of videos and images from one short film. The motion gestures or 'cheese' features are also useful when taking selfies or time-lapse photos.
I have a DSLR camera and I find myself using my Samsung camera as the quality is just as good and more convenient to use.
The price is high as buying this phone outright will cost in the region of £1100 – £1200.
The main shortcoming is the quality of the photos at night. Unless you use the pro features to really fine-tune the shot, they just aren't as good as I expected them to be given the high-range lenses. While I love the single take feature, I also have trouble uploading these to social media platforms such as Instagram without using quality.
OnePlus 9 Pro
The lens behind Together In Transit by Zoe(@Together In Transit)
For travel photography, not only do I take my favorite camera, in my pocket I always have my latest phone being the OnePlus 9 Pro. Released in March 2021, I've had from the start together with my partner who has the OnePlus 9. For both models, OnePlus has a partnership with the photography company Hasselblad, with the goal of "taking mobile photography to the next level", which definitely shows!
The camera on the OnePlus 9 Pro is great for using while travelling, capturing memories with good quality from the standard-wide and ultra-wide options. What I personally love is the color perfection, exposure and natural tones that each photo has when taken, showing the true colors of what you are actually taking a photo of. When on the go with fast travel, the autofocus is well controlled and very accurate in alignment with the white balance and other features. My photos always have the greatest details that other phones simply miss out on, with the close-up macro feature on animals being my favorite.
It's also great for filming short clips, perfect for when you take videos for your social media or share where you are with friends and family. There's also an option to film in 8K and recording at 30 fps.
One Plus 7
he lens behind Wayward Wayfarer by Avantika (@waywardwayfarer)
I firmly believe that if there has to be an Android competitor to the iPhone camera, it has to be a OnePlus. Ever since its launch, OnePlus has constantly strived to get better with each new model. The OnePlus 7 which was launched in 2019 is as good an example of this as any.
Visit One Plus Store for the latest available versions
There are several things that are worth mentioning about the camera on this phone. The ability to shoot in RAW means you get even more details captured which can come out wonderfully in post. With this model, the OnePlus really worked on its HDR shooting as well and the photos come out stickler sharp especially in backlit images. The Nightscape option on the phone is also a great way to give low light images a greater color, without the need of setting up Pro Mode or getting a tripod.
The Nightscape works great handheld as well – provided your subject doesn't move. Speaking of Pro Mode, it's unbelievable how far OnePlus has come with its manual camera settings. After a few quick adjustments on focus, ISO and shutter speed, you can capture some great night images – including photos of the milky way galaxy on a clear sky! All in all, this is a great phone for photography and though it is not my primary photography tool, I use it regularly to capture everyday moments and love every bit of it.
Samsung S9 Plus (S10+)
The lens behind Our Offbeat Life by Brodi(@Our Offbeat Life)
The Samsung S9+ is a couple of years old now but still offers an excellent camera for travel. It has been currently replaced in the market by the superior Samsung Galaxy S10 Plus.  I spent two years in Southeast Asia with it as my primary camera. I also have another camera that I use exclusively for underwater photography since touch screen phones of any type don't work well in the water.
It has a forward-facing camera that captures images up to 12MP. It also records video footage in 4K if desired. Even the selfie camera takes good images at 8MP. One of my favorite features the camera offers is its good photography even in low light situations. For a small aperture camera, I didn't expect to be able to take good images. However, my real-life experience has turned out to be better than expected.
The drawback to this camera is the battery life. Unfortunately, when I use it to take a lot of photos the battery draws down quickly because it's on for so long. It's worse when I take videos. To combat this, I ensure I take a portable battery charger and cord with me wherever I go. So far, that has worked out well as a compromise. Overall, this phone has served me well as a primary camera while living a digital nomad lifestyle.
IphoneX
The lens behind DymAbroad by Dymphe (@dymabroad)
One of the best camera phones for travel photography is the Apple iPhone X. This phone has a very good camera that is suitable for all kinds of travel. It has a dual 12 megapixel camera and a wide angle, making it work well in many circumstances.
One of the aspects of the camera that I like is that it works very well in low-light conditions. This is great if you want take photos of destinations in the evening and at night. Also, what's great about the phone, and thus the camera, when traveling, is that the battery lasts for a full day when using the camera a lot. This is especially convenient when traveling in destinations where you can't charge your phone during the day.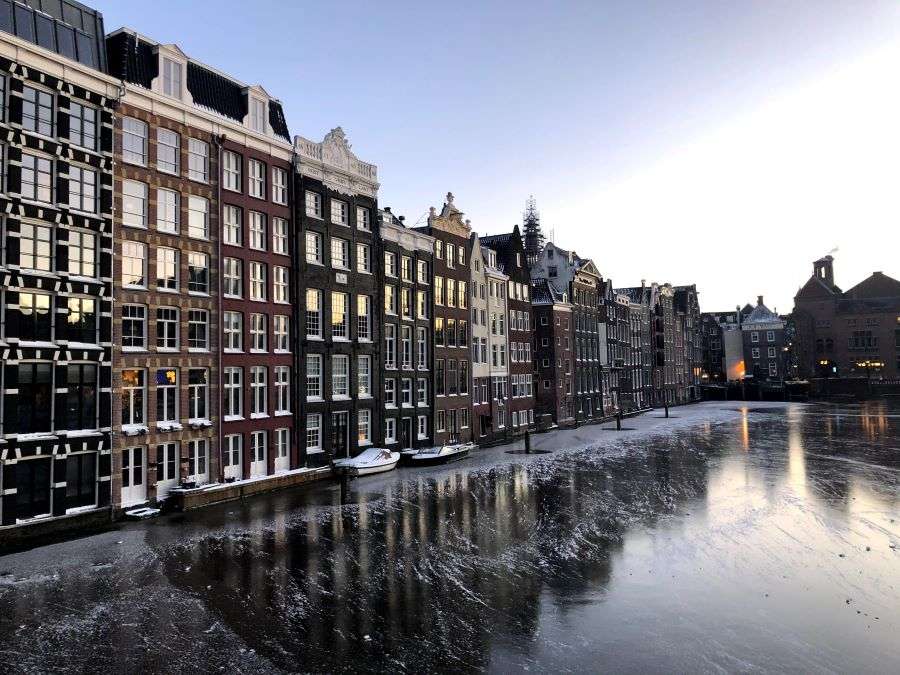 I don't use the iPhone X as my primary photography tool, but it is very convenient whenever I can't take my professional camera with me. Also, it is a great tool for taking travel videos. The stabilization of the camera while taking videos is perfect, and you'll get very smooth videos from it. Apple no longer sells the iPhone X, but it is available at several retailers. Prices start at about $700 for the Apple iPhone X.
Phone Cameras behind Backpack & Explore
Coming to our personal favorites, I wanted to share the phones we have been using and loving since we started travel blogging. 
Samsung Galaxy S10
We have been using Samsung Galaxy S10 since 2019 along with our DSLR camera. It was launched along with Samsung Galaxy S10+ (finest) and Samsung Galaxy S10 E (cheapest), promising to bring the best of both worlds.
This has a triple camera setup at the back comprising of a 12-megapixel telephoto camera, 12-megapixel wide-angle camera and 16-megapixel ultra wide camera. It manages to capture stunning details even in low-light settings.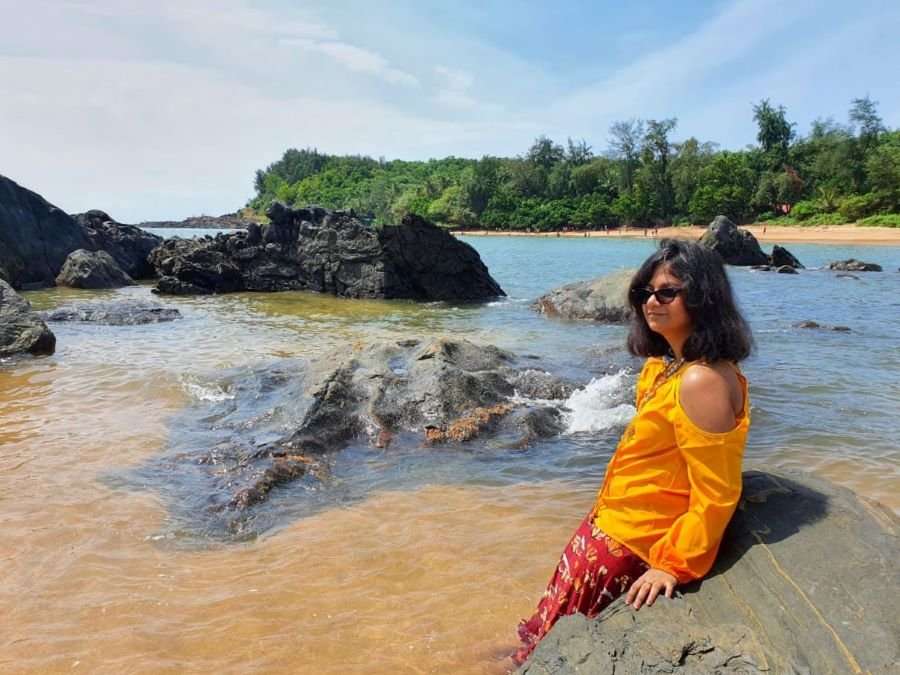 Features like live video bokeh and super stabilization makes it one of the best smartphones for travel vlogging too. The battery usually lasts for a whole day of photography if we don't use it for GPS directions on our road-trips.
A special mention – Honor 10
I had to mention this little star as a large number of photos on the blog and our Instagram gallery come from this. The phone has been discontinued on most online shopping sites now.
We bought it at a price of just Rs. 20000 and it was our first encounter with the AI feature on smartphone cameras. Though the AI feature reduces the quality of the original photo it does a great job at enhancing the beauty of your travel photos. For absolute photoshop noobs like us, Honor phone was our one-tap Lightroom.
The good thing is that the AI toggle is available on the photos after the picture has been taken, so you can choose which one to keep. The AI feature of Honor 10 works best for landscape images and hence is great for beginners in travel photography.
I hope this article will help you make the right purchase decision. Thanks to all the bloggers who contributed generously to this round-up. Please share and help others find their right smartphone for travel photography and travel blogging. Waiting for your thoughts in the comment section.
A special shoutout to Amazon Music for keeping me and more importantly, my kid entertained on road-trips as well as at home. Never tried Amazon Music before? Check it out as it's the best value for money you can get