3 Travel Shows on Amazon Prime India that you need to watch
With travel coming to a standstill for many vagabonds by heart, travel shows are the only way to quench the thirst to explore. The urge to know about a new place, new cultures, cuisines, architectures, history is what drives most travel-lovers. With so many travel vloggers churning out content frequently why would someone even need a travel show? That's a genuine question. A travel web show needs to offer a lot more than information and videos. Basically, they have to be more than just Travel Shows. They have to have an unique selling point to be watchable. Here are three such travel shows I am in love with and you will fall for them too. Just stream into Prime Videos and get the wings to fly virtually anywhere.
More into Books than Shows? Don't forget to check out our list of Best Books on India.
1. Life's a beach
This is in fact one of the first shows I got hooked to when I subscribed to Prime videos way back in 2018. That was the year Amazon offered Prime subscription in India at a ridiculously low price for one year! Life is a Beach is actually a show that aired on NDTV Good Times in 2013 to 2015. No points for guessing this is a show about beaches, the stunning beach destinations of the world. The hosts not only visit the beaches but experience the local culture, food and hospitality. For example, there is a series of episodes dedicated to life in Goa – the touristy things, the luxury stay, adventures, a local homestay , cooking Goan recipes, and shopping. You can sit at home and virtually travel to the beaches Spain, Italy, Maldives, Thailand – wherever the gorgeous hosts take you.
Caveat: It doesn't cover a lot offbeat locations. So if you are a well-travelled person you might not find it that fascinating. Of course the immersive cultural experiences is something we miss on our short time-bound, budget-constrained tours abroad. So I enjoyed that. However, I have explored so many beautiful beaches in India, that the places they take to within the country look rather mundane to me.
2. Jestination Unknown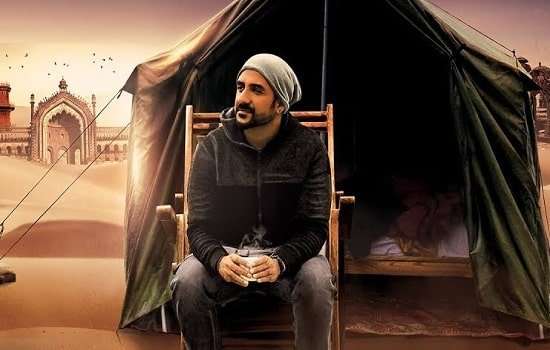 This is an unique comedy tour by ace Indian standup comic Vir Das. I have been a fan of his work for many years now. This show is an amalgamation of comedy and travel. Vir Das travels to distant places in India and search for comic content there. Many say, and I agree, that tragedy is universal, but comedy is not. What's funny to you in a particular language, may not make much sense to me in my language, and may be outright offensive in another place and another context. It's an incredible job he and the other comedians did in this tour.
They went to places as diverse as Mysore, Jodhpur, Kumarakom etc. in search of local content to imbibe in their fresh stand up acts. these are fresh stand up pieces, none of which you'd have seen on his previous shows uploaded on Youtube. It's more difficult than it actually sounds. It's taking immersive cultural experience one notch higher.
They have to understand the people well enough to write jokes that make sense to them not in their native language, but in English. And jokes that will also crack up the audience watching the show in their home. Not just that, in few days they need to finalise a location for their live show, and promote their show in the city before their performance.
Of course, it's as much about travel as about comedy. You get to feast your eyes on the spectacular scenes of Ladakh and Kerala, you see them meeting new people, experience new things and feel like you are travelling along with them.
3. Travel in Style
This is a travel series about luxury hotels in the hottest destinations of the world. This description made me think that the show would be only about luxury hotels trying to market their business. But I was in for a pleasant surprise. While half of each episode is dedicated to some of the best properties in the place, the other half is about the place in itself. What's more you get to know some interesting facts about the place, secret spots and less touristy activities from the local hotel managers. I learnt so many new things about places that I had visited already and thought I knew so much about.
Have you checked out any of these shows on Prime Videos? Do check it out if you haven't. If you haven't signed up for Prime yet, I can't recommend it enough for you. It's the Best Streaming platform in India right now according to me. Netflix is great for foreign-language content like Dark (German), Caliphate (Swedish), Fauda (Hebrew), etc.. But if you compare between Indian originals across platforms Amazon prime is a treasure trove. The additional feature that I love about it is the actors in the scene, name of the singers of a song in the scene, and general trivia that comes along with the show. That according to me is its USP. And of course, which other OTT platform gives you free delivery, special discounts and early access to all big sales?
Big Fat Disclaimer: This is NOT a sponsored post. No one has paid me to write it. (I wish I was). However, I have used affiliate links for registration. This means any transaction through the link makes me eligible for a tiny referral income, without any additional cost of any form to you.
I am taking my blog to the next level with #MyFriendAlexa campaign on Blogchatter.