On our Europe trip – Review of travel cards ,hotels and more
I shared the story of our planning a Europe trip in my previous article. Now comes the execution part. How can you save money on your Europe trip, that too in a peak season, and in the expensive cities like Amsterdam, Paris, Madrid etc? So this blog is basically structured into 3 parts – review of the hotels/hostels I stayed in, review and technique of using your travel cards to the best of use, and some tips about food that you can have(this last part is curated towards Indians).
– Free Wifi with unlimited high-speed internet suitable for even for video calling, accessing social media and maps with ease, even watching short videos. You can even top up the speed with extra payment.
Related: Most beautiful hotels in 2019
The goodies that came with Iamsterdam Card
Places we used the card, besides transport where we saved at least €17.5 (72-hour transport ticket price)
– Audio guided 100 attraction canal cruise for sightseeing (€20)
– Van Gogh's Museum including the audio guide (€18)
– Tulip museum including the audio guide (€5)
– Audio guided tour to the awe-inspiring Zaans Museum, Zaanse Schans (€10)
– Rijk's museum (€17.5) – well, the museum got closed as soon as we went inside.
Add to this the free transport, the travel magazine, map and guide to all of Amsterdam's neighborhood, this wasn't a bad deal for us. Well, there are a lot more you can cover if you plan your travels properly.
Some of the things we missed but you shouldn't-
Entry to at least one of the castles in Amsterdam neighborhood, Maritime Museum, Diamond Museum and boat ride at Marken. All of these can be done for free with the iAmsterdam card.
#Tip 1: All the museums except Anne Frank house close by 5-6 pm, so keep save canal cruise for the evening, and get back to the hotel for rest only after the museums are all closed 😀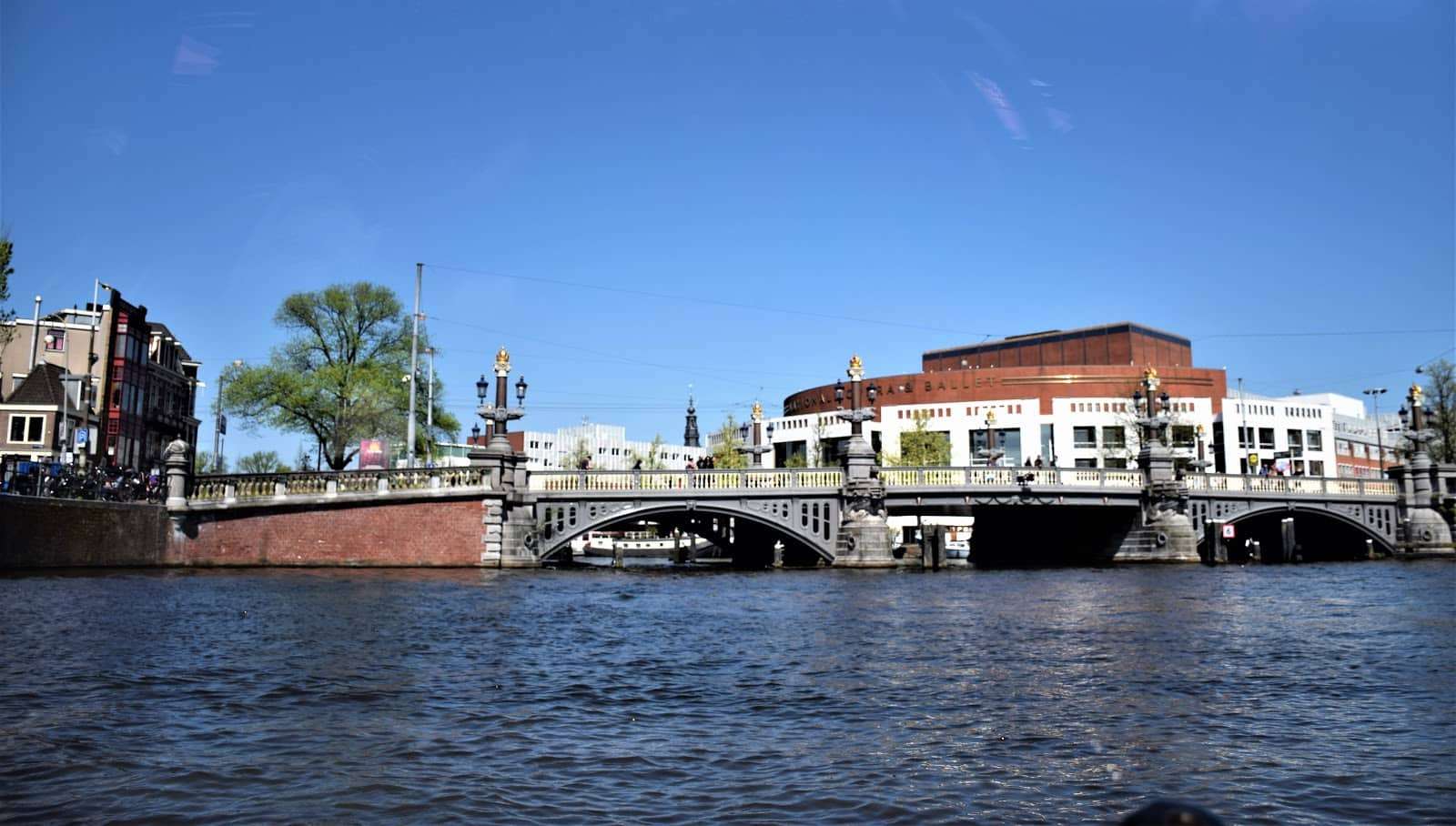 I'd recommend buying the Paris Pass only if you are want to visit a large number of monuments and are ready to roam around from early morning to midnight. The 3-day pass comes at 160 Euros, almost double the price of the 72 hour Amsterdam card, but given that you are in Paris- the world's biggest tourist destination, I'd say it's worth it. This time, I actually stayed awake late planning our tour every day so that we could make the most out of this card, something honestly we could not do at Amsterdam.
Paris Passcards
With this you get 3 cards – one for transport(3 days), one for the museum (2 days) and one more for attractions (3 days) (slightly inconvenient but it comes in a single fold-able plastic jacket). Paris is a city packed with more iconic monuments and must-see attractions than one can see in even seven days. Here's what we did with the card, apart from the incessant traveling on metros and buses.
The Bateaux Parisiens River Cruise €15

1 Day ticket for hop-on-hop-off Big Bus tour €35

Aquarium de Paris – a state of the art aquarium wit over 500 species €20.5
Guided tour of the iconic Opera Garnier €15.5
56th Floor, Montparnasse tower €18
Louvre Museum – €15 for 1 day, with Paris pass you can visit it as many times you want in 2 days + save at least 1 hour with skipping the line
Notre Dame Crypt €6 and Tower €8.5

The roof of Arc De Triomphe €12
There you go, without the pass, we would have spent €160 on just these attractions, forget the intra-city transport. Just to give a rough idea of the amount we would have spent on transport- any one-way metro ticket costs €1.9 in Paris and we used the metros at least 4 times a day (bare minimum), so we saved at least €23 on travel.
Important museums we missed due to time constraints were the wax museum, Palace of Versailles, Pantheon, and Conciergerie to name a few, but we saw most of them from outside atop the open-hooded big bus
Here's your ultimate guide to a perfect evening at Paris for a first-time visitor- A Perfect Evening in Paris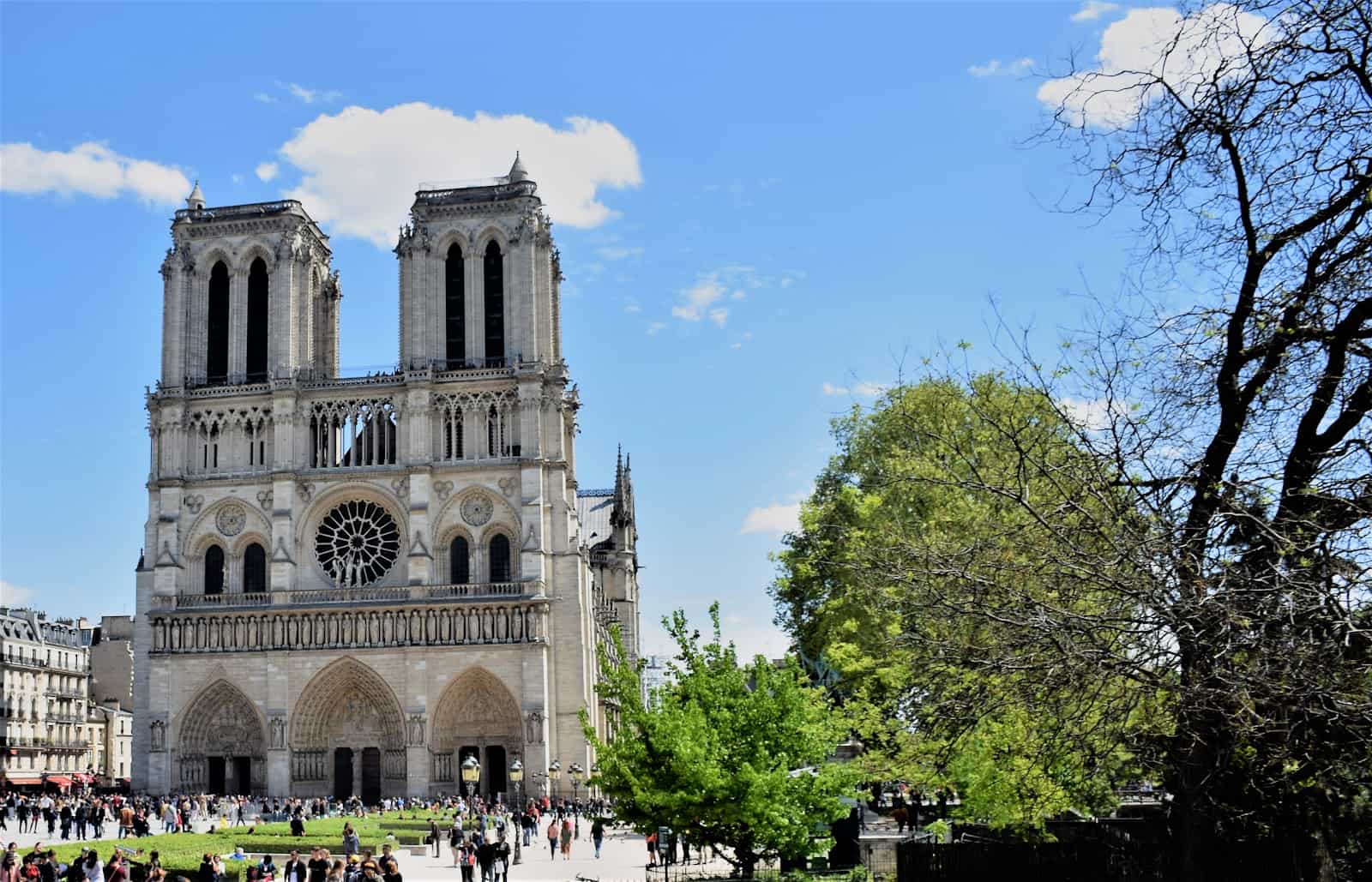 With 10% discount online we got a 96 hour Barcelona card at 45 Euros only. This gave us free intra-city transport including (thankfully)transport between Casteldefells and Barcelona, as well as to the airport. There are two cards – one only for transport and one for all the discount and free offers. We got another discount booklet from Barcelona bus touristic which we took using our Barcelona card 😏
There are very few attractions covered by the Barcelona card for free but they have great discount coupons for most of them, as well as food and hop-on, hop-off bus. However, the top 2 tourist destinations- CampNou and Sagrada Familia are excluded.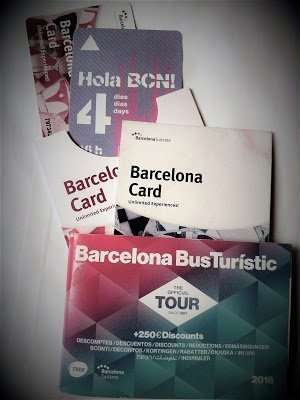 These are where we used for free or discounted entry.
The train fare from Barcelona airport to Casteldefells would be about €4, and the daily rail fare from our hotel to Barcelona was €2.5 – €3.

Also include bus fare to Tibidabo, La Rambla and other places within Barcelona, we had easily saved at least €40 only on intra-city travel.
Add to that the discounts we took on the places we visited using the card, we easily surpassed the value of the card by over €20.
Skip line and Free entry to CCCB – A dynamic visitor attraction which organizes a wide range of exhibitions and activities every day. saved €8 for two exhibitions

Skip line and Free entry to National Art Museum of Catalunya – saved €12

50% off on Casa de le Punxes – saved €5

20% off on Barcelona bus tourists, the hop-on-hop-off tourist bus of Barcelona – saved €8

€4 off on a funicular ride to Tibidabo amusement park –  saved €4

€4 off on a 40-minute cruise in the Mediterranean sea from Barcelona port

We also got a ridiculous discount at Subway and McDonalds that reduced our joint expenditure on food to less than €15 per day

Madrid transport card
 There are one or two private passes for Madrid city tour that you would find online but its almost as expensive as Paris, and honestly didn't look promising. So the first thing we did when we stepped into Madrid purchased the 3 day Madrid city transport card at 18.5 Euros. This gave us unlimited access to the intra-city transport network including airport transfer, and.. well that's about it. Not only is it a cheaper alternative to buying tickets, but it also saves time in queue or even on the self-help kiosks.
Well, I did spend a hell lot of time and effort in scanning all our cards and trying to recalculate the expenses and savings we did with those. Hope it helps someone in planning their travel.

Budget Food Options in Europe Tour
I don't think I can be a food blogger, because when food is served to me, there's only one thing that comes to my mind – eat it. I browsed on my phone to check if I took any photos of the food, turns out that was only once. Food in Europe is expensive, but that doesn't mean that you should become a camel – gulp everything in the Breakfast buffet and store it for the rest of the day. No – you are in Europe to enjoy yourself not starve. So here are my rapid-fire review and pointers for food in Western Europe-
– I LOVED Amsterdam the most, but.. please don't take offense when I say this is the worst food destination. Crazy expensive, not so great.
At Amsterdam, the only place where we found cheap food was the kebab and sandwich shops in the red-light district. The ambiance there resembles those small crowded roadside egg-roll outlets of Kolkata or kebab shops in Delhi. This was the city where even McDonalds was costlier than other cities, but that is a safer, relatively cheaper option here.
Spain was the best food destination. Relish on the local cuisines – Tapas and Paella while pouring yourself a glass of Sangria, if you drink. The food in Spain is cheap and the local cuisines are more palatable for Indian taste-buds (spicy gravy and well-cooked meat). Good news for vegetarians, they have good vegetarian versions of their food as well, as from what I understood, there are many vegans in the country
Speaking of vegetarians, Antwerp would delight you all – the growing Jain Indian community has a strong influence on the diamond city's changing eco-system so you will find good Indian vegetarian restaurants there are budget rates.
Well, we are a "strictly non-vegetarian couple" as my husband says, so we ate delicious prawn pizza in the afternoon and Chinese (cooked in Indian style, if you know what I mean) at Wok the walk.
Now how can I give my honest opinion about everyone's heartbeat – Paris 😏. As I said the breakfast spread was a bit too sweet, in fact, Paris is indeed a hub for mind-blowing desserts- we're talking macrons, pastries, and chocolates. But when it comes to breakfast, lunch or dinner, the local cuisine may not be loved by Indians. But worry not, as Paris has innumerable Indian/Pakistani/Bangladeshi restaurants all under the uber category of Indian Restaurants. We had an absolutely wonderful Indian meal for dinner near Montparnasse on one day and another at Montmartre. So just look out for Indian restaurants in these two areas. There are some fantastic vegan places too if you want.

When in Paris, avoid easting near Eiffel tower if you are on a budget – it's tempting, but not rewarding enough. Of course, if you want a luxury experience you should try the restaurant in the second stage of the Eiffel tower or on the 55th floor of Montparnasse.

Now, some generic pointers for Indian budget travelers-
When in doubt, go to McDonald's, Burger King, KFC or Subway (my favorite). Subway, in fact, is the most healthy option of all the above. There are standard rates and tastes as expected

Buy water, muffins, cold drinks etc. from the nearest Carrefour if possible. Yeah, that's one place where you might as well get things cheaper than in India without compromising on quality.

If I am to believe the locals (which I do) the tap water is the most common source of safe drinking water in Holland, Germany, Belgium and most of France (Paris being one of them). Always ask the hotel receptionist whether the tap water is safe for drinking, because packaged water is not provided for free in hotels or hostels, and they are pretty expensive.

If you have to buy packaged water, as I said, go to Carrefour or any supermarket, do not buy it from the hotel. (I wish I knew this before spending about 10Euros on the packaged water in Amsterdam😞)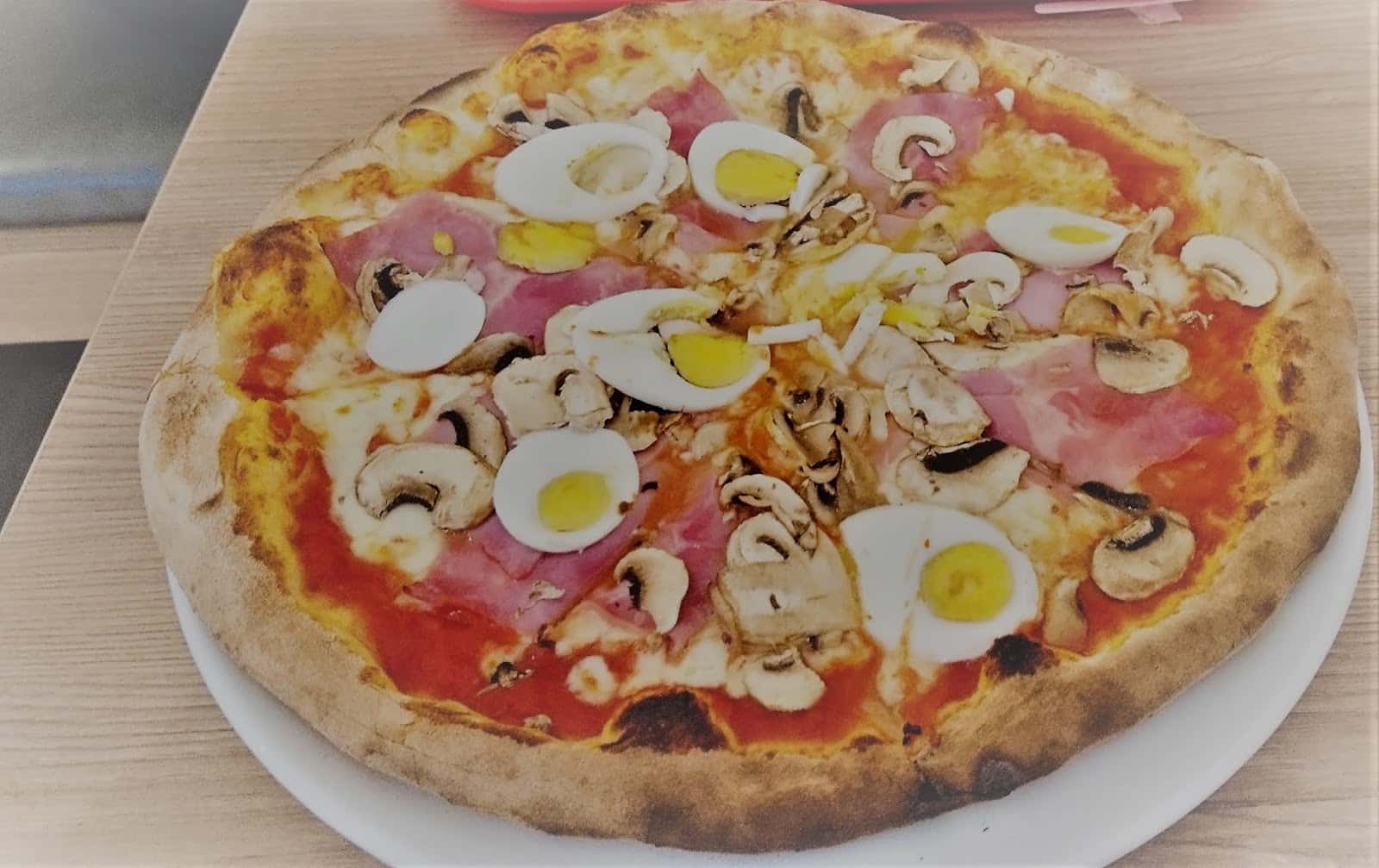 Please tell me in the comments and pin the image below for your next trip. If you like it share it 🙂
Read the first part for a guide to planning your first Europe visit!
Also read travel stories from our Europe series on Prague, Toledo, De Haan, and others.
Happy traveling!
Pin it and read later