Food Destinations in India
India is a treasure-trove for foodies. Having been a melting pot of cultures around the world for time immemorial, India can boast of a variety that no other place I know can. However, if you want to go for an indulgent food experience here is the list of hottest food destinations in India.
Kolkata
Call me biased, but my city Kolkata is a foodie's paradise. While Kolkata is famous for street food, there are some iconic restaurants with signature dishes that have stood the test of time. Chelo Kebab of Peter Cat, Mutton Kosha of Golbari,  Chateaubriand steaks of Mocambo – the list is long. Park Street is the best place for fine dining in Kolkata.
Coming to street food, where do I begin? For the lack of time let's just start and wrap it up in "office para" of BBD Bagh (formerly, Dalhousie Square). Mouth-watering, hygienic, and fulfilling meals at the cheapest price that you can imagine- this is what makes office para special.  Post pandemic, the Bengal Chamber of Commerce & Industry has taken an initiative to turn Dalhousie Square as a cultural and street food hub after office-hours. 
When in Kolkata don't miss the iconic sweets – rosogolla, nolen gurer sondesh, mishti doi, pantuya, etc. Check out the Top-rated food tour in Kolkata to include in your Kolkata itinerary.
Check the best activities in Kolkata
Delhi
Have you heard your fellow colleagues rave about their authentic Delhi food? "That's not what dal makhani looks like", " come to Delhi and I'll show you what the real paratha is" – Delhi-ites keep saying. Delhi-ites are passionate about their food and no wonder their city is often touted as the food capital of India. 
Old Delhi boasts of some iconic food streets like Chandni Chowk, Parathewali gali , Matia Mahal etc. It's the best place to enjoy the stuffed parathas (Indian flat bread with tasty stuffings), chhole bhature, Lassi and more. Here the two best food tours that you can choose from for an experiential trip to Delhi.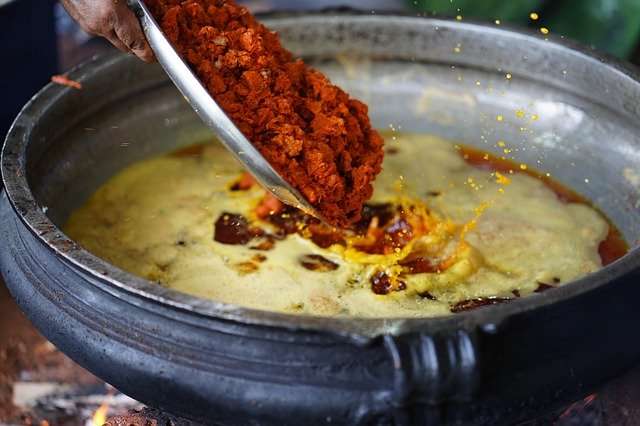 Check the best activities in Delhi
Goa
Goa is another place I love for its gastronomic delights. It's the smallest state of India which people love beyond the bounds of its individual cities. Still, if I have to choose a place for my food tour it would be Panjim and Baga. Goan cuisine is a fantastic blend of Portuguese and Konkan taste. Enjoy the Pomfret fries, baked crab, butter garlic prawns and other Goan specialties in the beach shacks. I tried the much-hyped Fenny and completely detested it. But that's an unpopular opinion. Most seem to love it.
Book the Street Food Tour in Panjim for the perfect gastronomic experience in your next Goa trip.
Check the best activities in Goa
Chennai
While this choice might come as a surprise, but if you love Idli and dosas, then Chennai is where you should be. Among all cities, this is where you get the authentic Tamilian dosas and Idlis. Mint Street and Snowcarpet regions are best for the local vegan delicacies. While in the Marina beach you can relish on seafood like roasted prawns and fried fish.
While in Chennai, you can take a day trip to Pondicherry for a completely different food experience. the cute French cafes offer an unique taste of French and Indian cuisine.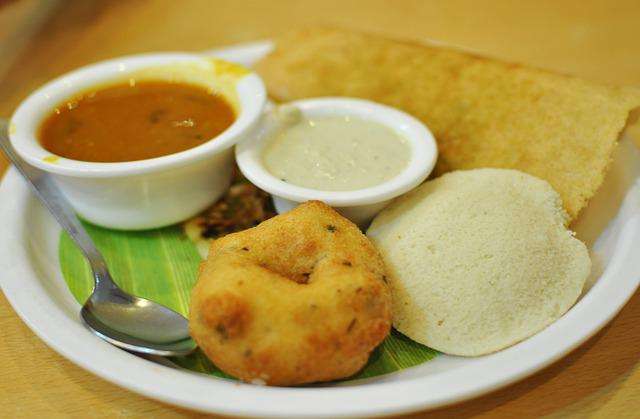 Check the best activities in Chennai
Mumbai
When I went to Mumbai for my first job, it wasn't love at first sight, I admit. As I look back, I know it was mostly about the money I earned back then. It just wasn't good enough to stay in this expensive city and save for future. Which is why I tried to replace my lunch with vada pao and hated it. I hated the dry lacklustre "bhel" in the local trains as I missed the aroma of fresh mustard oil in my jhal-muri and the tangy chutney of my "bhelpuri" back home. Yes, like Delhi-ites, Kolkatans too can't stop comparing everything with the food back home. But having said all that, Mumbai takes time to grow into you, and once it does you fall in love with the city of dreams truly, madly, deeply. Deeply enough to even like the food!
Sorry, why did I include Mumbai in this list? Because it indeed boasts of one of the most interesting street-food scenes and the highest number of restaurants in India. You just need to know the right place to have your vada pav (which I love now), kebabs, pav bhaji, and everything starting with "sev". So, I highly recommend booking a food tour when you are in Mumbai to get the complete feel of the Bollywood city. Here are two fascinating food walks you can check out.
Check the best activities in Mumbai
So, this was the 6th post of the series "My Fabulous Five" in #BlogchatterA2Z 2022. Check out the other posts in this series here. If you liked my post, please share it and subscribe to my mailing list for monthly newsletters. What is your favorite food destination in India? Tell me in the comments section. See you tomorrow with another list of my favorites.