Terrific Temples of South India
South India, or the Indian Peninsula comprises of five states with distinct culture, language and history. These are Karnataka, Kerala Tamil Nadu, Andhra Pradesh and Telangana. Having a long history of Hindu regimes which patronized religious architecture, it is a place where you will find incredible temple architecture from ancient and medieval period. Let's dive into my top five old living temples in South India that are a symbol of architectural excellence and resistance against time and tide.
Pin It!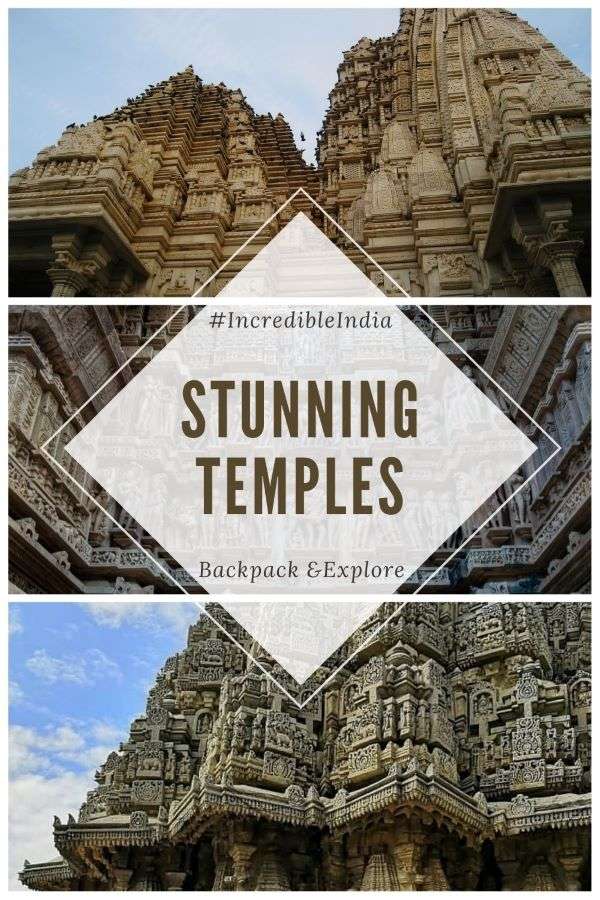 Virupaksha Temple of Hampi, Karnataka
While most temples in Hampi are not active, Virupaksha temple is one of the oldest living Hindu temples in the world. Located at the Hampi Bazaar, this marvelous piece of architecture is a temple dedicated to Lord Shiva. It was created in the 7th century, after which it was enhanced during the Chalukya era. The temple in its current stature was built during the Vijayanagara era. Surprisingly this temple withstood the worst attacks of Hampi's history including the invasion that destroyed the city.
The other name of this temple is Pampavathi temple referring to Shiva's wife Pampa. The temple is also known for the cute elephant Hampi who blesses the pilgrims at the gate of the temple. There is a small slit in the wall of the temple which exhibits a pin-hole camera effect in the day when the sun-rays pass through it creating an inverted image of the main tower.  
Related Tour: Hampi Trip from Goa
Related Post: Hampi itinerary
Chennakesava Temple in Somnathpura, Karnataka
The Chennakesava Temple, also referred to as Chennakeshava Temple and Keshava Temple, is a 900-year-old Hindu temple on the banks of River Kaveri at Somanathapura, Karnataka, India. It is a prominent member of the Hoysala temple trail in Karnataka.
Hoysala architecture is a style of building temples that originated in the Hoysala Empire that reigned in this region from 11th to 14th century. This magnificent stone temple with ornate exteriors and interiors is one of numerous temples built during this regime. The intricate sculptures on stone depicting so many stories from the past are still intact on the walls. It's unbelievable how the intricate stone-work is still intact despite centuries of wear and tear it has endured.
You can visit this temple from Bangalore or Mysore by bus or car for a day trip.
Related Tour: Day Trip to Shivanasamudra waterfalls and Somnathpura temples
Related Post: Talakadu and Shivasamudram
Veerabhadra Temple in Lepakshi, Andhra Pradesh
Lepakshi is a historical town in Andhra Pradesh which is home to the iconic Veerabhadra Temple. The temple is an architectural masterpiece which has so many mysteries surrounding it. Did you hear of a temple with a hanging pillar? This is that temple. Apart from this, you can find the giant Nandi Statue (a monolithic bull structure) and the Jatayu theme park. 
Lepakshi is just 130 km away from Bengaluru and can be reached via bus or car.
Related Tour: Lepakshi day trip from Bangalore.
Related Post: Legends of Lepakshi
Ramanathaswamy Temple in Rameshwaram, Tamil Nadu
Ramanathaswamy temple is one of the four Hindu pilgrimage sites associated with Ramayana, where people come for salvation. I'm not particularly religious, but what I was interested in was the architecture. The temple has the longest corridor in India with 1212 ornate pillars and 22 holy springs.
Meenakshi Temple in Madurai, Tamil Nadu
The Madurai Meenakshi temple will be one of the most impressive temples you have seen in India. It is a huge complex of high walls, gateways, carvings, paintings and inner sanctums. You will without doubt get lost among the more than 30,000 sculptures. It is not for no reason that Meenakshi Temple is almost an icon of Tamil Nadu and South India.
So this was my Top 5. Unfortunately I lost some pictures due to a hard disk crash and couldn't put it up here. This was my 20th post in the series #MyFabulousFive for #BlogchatterA2Z 2022.
If you liked the post please consider sharing it and subscribing to my blog. You can also connect with me on Instagram, Facebook and Twitter.