15 easy tips for how to make your travel more meaningful
Taking care of travel essentials is a must for it can ruin your vacation if you don't. Forgetting documents essential for international travel or not having a travel insurance can be disastrous. But there are so many blogs already to tell you what's essential. In this blog I'm going to tell you what's fun and how to make your travel more meaningful.
Traveling is not merely about reaching a destination; it's a journey of self-discovery, cultural immersion, and exhilarating encounters that shape us as individuals.
From untrodden paths to hidden gems, cultural immersion to personal growth, and everything in between, these simple tips will help take your vacations to the next level.
I include affiliate links for the tours, hotels and products I recommend. This means if you make any purchase through the links in the post, I may get a commission without any additional cost to you. While I strive to help you make the most of your trips, this income helps support the expenses for running this site.
1. Plan and Research the Destination
Planning and researching before a trip is often the most enjoyable aspect of travels. Every destination has a history, culture, stories behind every building and famous road.
Reading and knowing about them beforehand increases the fun of exploring multifold. Which is why I recommend buying digital travel guides for cheap or free on Kindle unlimited. You can also get your specific questions answered and tips from travel experts on Facebook travel groups, TripAdvisor etc.
Planning also means making use of the best discounts available on flights, buses and hotels. You can use the money saved for more enriching experiences that will help you make the most of your travels.
My Top Travel Sites for 2023
2. Have a flexible Itinerary
When you put a lot of effort into creating the perfect itinerary, you're really in love with it and don't want to deviate from it. This is especially true for families and working professionals who have limited time and opportunity to travel.
That is why it is important to have a flexible schedule to accommodate for bad weather, health issues and other contingencies. I remember how disappointed we were to not be able to visit some of the top places we planned in our Sikkim itinerary due to roads being blocked by heavy snowfall.
Since we didn't get the permit to popular destinations like Yumthang valley and Zero point, we went to Katao. On my blog I always try to provide flexible itineraries for popular holiday destinations, so you can consider subscribing to our updates.
3. Immerse in local culture.
Have you considered practicing guided meditation with a Zen Monk in Kyoto or taking a guided tour of Oktoberfest in Germany? Can you complete a trip to Varanasi without experiencing the Gange Aarti (Ceremonial worship of the river every evening) for hours and then devouring the street food?
That cultural experience is the biggest attraction of Varanasi, more than any architectural site in this ancient city.
Travel opens your mind and makes you a better, more empathetic person through such cultural experiences. It helps you understand other people better and appreciate the value they bring to the world.
A great way to know about the culture and get recommendations is by interacting with the locals. Whatever you do, taking part in cultural activities and festivals unique to the place makes your experience memorable.
Check out the list of unique cultural experiences in India.
[box title="" bg_color="#f2e5c7″ align="center"]#TravelTips: Klook has the best collection of cultural experiences across geography[/box]
4. Choose a homestay or Airbnb
And while we are on the topic of experiencing local culture, an easy way to do so is by choosing a homestay instead of a hotel. The owner of the homestay or AirBnB is a local and can help you know more about what life really is in the place.
Not only are you enriching your own experience this way, but you are also helping boost the local economy. They can also make it easy for you to interact with local people, ask them for recommendations on food and offbeat places, and enrich your travel experience.
Homestays are especially great for trips with big families and with kids. You get access to homemade food, kitchen where you have the option to cook your comfort-food and get a homely ambience to spend quality time with family after sightseeing.
5. Guided Walking Tours
Some places are best explored on foot. This holds true for the smaller European cities that are such a delight to walk on. A guided walking tour is not only cheap but also helps you make the most out of your travels, provided the weather is good for walking.
This is an awesome site to book Free Walking Tours with a local in most major destinations
6. Explore the city through waterways
Walking tours are great, but you know what's amazing? When you have the opportunity to explore the city through its main river or network of canals. Some of the greatest cities in the world grew by the banks of river and therefore it's natural that the best landmarks are also often found in proximity to the river.
Cities like Paris are designed in a way that it seems every landmark pays homage to the river Sienne, the lifeline of the city. Similarly, one can't think about Amsterdam or Venice without the canals. So, the first thing to do when you visit these cities is to take a river cruise or canal cruise.
If you are too tired after your journey you can simply relax in the 1-hour cruise and watch the spectacular landscapes on both sides.
The top cities to explore through waterways are Amsterdam, Venice, Paris, Budapest, Prague, Berlin and London.
7. Hop-on Hop-off Bus rides
Hop-on Hop-off bus rides are my second most favorite ways to explore a city when there is no cruise option available. It's convenient to take in any weather and for someone who can't walk for long distances.
The double-decker seatings also offer a nice elevation to get a good view of the sites and take photographs. What I enjoy the most is hearing about the stories of the different places, besides the chance to hop off wherever I feel interested to explore more.
Then once you are finished exploring that site you can wait in the station with the same ticket for the next HOHO bus to arrive.
This is how we explored Paris and Barcelona thoroughly on our short trip and really enjoyed it.
BigBusTours is the best site to book Hop-on Hop-off rides easily
8. Try local street food
Food is an integral part of a culture. Be adventurous and try local dishes and street food. Visit local markets, food stalls, and restaurants to savor authentic flavors. You might discover new favorites and create lasting memories through culinary.
However, knowing what the best in the area is, and what's authentic maybe difficult for an outsider. So, try looking up for food hopping tours in the area. Here are the top foot tours around the world at pocket-friendly rates –
9. Take the local Cuisine Home – get yourself a cooking class
Taking cooking classes while traveling can be a fantastic way to immerse yourself in the local culture, learn new culinary skills, and bring back a taste of your destination. You can research for authentic cooking classes in your destination online.
Look for cooking classes that provide insights into the cultural significance of the dishes you'll be preparing, like Some cooking classes also include visits to local markets or food markets, like the Bangkok halfday Thai cooking class or the Korean home-cooking class at Seoul or the Spanish Cooking class at Seville. Here you can learn about regional ingredients like, how to select them, and their importance in local cuisine.
Some cooking classes are conducted in farmhouses to combine the joy of farm tour with the satisfaction of procuring the fresh ingredients from farm. You can have these experiences in Florence in Italy or Chiang Mai in Thailand or for Balinese cuisine in Ubud in Indonesia and many other places.
Opt for cooking classes with smaller group sizes to ensure personalized attention from the instructor. Specialised cooking clases of some lip-smacking recipes in a cozy kitchen in small groups is amazing. Consider the Pastel de Nata cooking class in Porto, Portugal, the Khmer cooking session in Siem Reap, Cambodia and other such small-group classes.
10. Visit small theme museums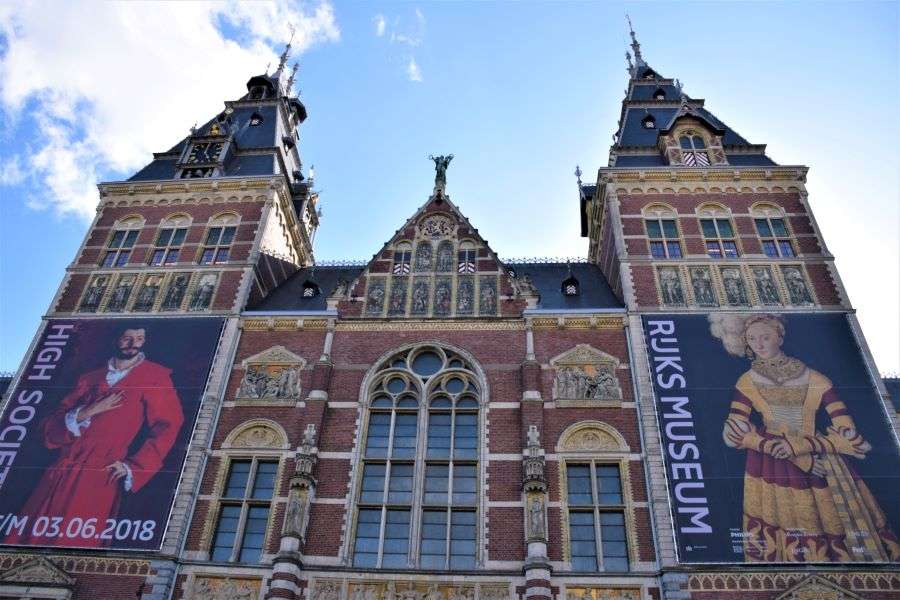 Museums are often the biggest landmarks of a destination. But there are many small thematic museums that are off-the-beaten-track, visiting which will make your trip special. For example, the national archeological museum in Madrid, museum of illusions in Rome, the Diamond museum in Amsterdam or the Kite Museum in Ahmedabad (India) are themed on unique cultural and historical aspects of the region. They are off-the-beaten-path, hence away from tourist crowd, but expands your knowledge and cultural sensitivity.
[box title="" bg_color="#f2e5c7″ align="center"]#TravelTips: Use city-travel cards to gain free access to museums and also skip the line. It helps in saving a lot of money and making the most out of your travel[/box]
11. Engage in destination-specific adventures
Think about the red dunes desert safari in Dubai, jungle safari in India, game drives in Africa, trekking the Inca trail, white-water rafting in Rishikesh or other rivers in India, canoeing in the calm waters in lower level – every place offers unique adventure activities. Not everyone is up for all kinds of thrilling experiences, but some of these are safe and easy to do. So, try including some group adventures in your trip like a short hike, or snorkeling or safaris.
Though you can get some simulated experiences in extreme zones in big cities, it's similar to seeing the fish in an aquarium versus in the sea while snorkeling or scuba-diving. It isn't the same. So, if you happen to be at a place that offers such adventures unique to the landscape, go for it.
Check out the list of best adventure activities in India.
12. Use Technology
Utilize travel apps, maps, and translation tools to enhance your travel experience. These resources can help you navigate unfamiliar territories, find the best deals, communicate with locals, and discover hidden gems.
Download offline maps of the destination on Google maps on road-trips, use tiquets to check for travel cards, museum tickets and discounts, compare hotel prices on Hotellook and use Klook, Viator and GetYourGuide to explore a wide variety of activities. GPSmyCity is a great app for self-guided walking tours in a city.
13. Volunteer for community work during travels
Engaging in community work while traveling adds depth and significance to your experiences. It allows for cultural immersion and deeper connections with locals, fostering a better understanding of their way of life. By giving back to the communities you visit, you contribute to their development and create positive change. Working alongside community members also offers personal growth, as you learn new skills, gain diverse perspectives, and develop empathy.
These experiences create lasting memories and stories that shape your worldview. To make your community work more meaningful, approach it with respect, humility, and a genuine understanding of local culture and needs. Choose reputable volunteering organizations to contribute in a way that makes a difference. By combining travel with community work, you can make travel meaningful.
14. Disconnect Occasionally
While technology can be helpful, don't let it consume your entire trip. Take moments to disconnect from screens and immerse yourself fully in your surroundings. Engage in mindful experiences, appreciate the beauty of nature, and create lasting memories without digital distractions.
15. Stay open-minded, reflect and learn
Keep an open mind, respect local customs, and be receptive to new perspectives. Embrace the diversity and learn from the people you meet along the way. Traveling can be a transformative experience. Take time to reflect on your journey, the places you visited, and the lessons you learned. Travel can broaden your horizons, challenge your assumptions, and inspire personal growth.
Lastly preserve your travel memories through pictures, notes, journal entries and more.
So, these were my tips to make the most out of your travels, not to be confused with travel essentials like getting insurance, planning airport transfers etc. These are just things that you can do to enrich your travel experiences. I hope you liked them. If you did, please share it with your friends and family. You can save the post with the image below.
Let's stay connected on Facebook, Instagram, and Twitter. You can also subscribe to get notified by email when a new post comes in.