Best Long Weekend Trips in India for 2023 (Updated)
Long weekends are a boon to us working professionals. A holiday on Tuesday or Thursday means just plan 1 day-off at work and enjoy a 4-day extended weekend! Every year we wait for the holiday calendar to come up to carefully plan when to apply for those precious limited leaves. So, what are you planning to do on the long weekends of 2023? Same old Goa, Shimla and evergreen Puri (only Bengalis will relate to the last one)? Or are you looking for something off-beat, the road less traveled this new year?
Look no more because we just collaborated with the travel bloggers community to get the ultimate list of long weekend trips in India to plan your weekends. You can plan a longer visit to any of these places from any part of India. However, for making the best use of the 3-4-day long weekend, you will have to choose the ones closer to your work location. Keeping that in mind, the recommended trips come from major metropolitan cities where most young people work out of – Bangalore, Pune, Hyderabad, Chennai, Kolkata and the National Capital Region (in no particular order).
1. Karwar from Bangalore/Mumbai – Long weekend trips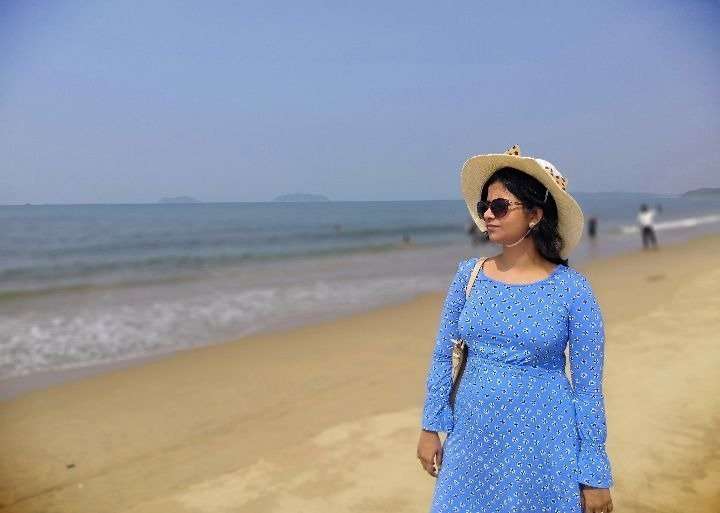 What is the best alternative of Goa from Bangalore or Mumbai? Many would say Gokarna, but I choose the more off-beat Karwar. 522 km from Bangalore and 661 km from Mumbai, Karwar beach is the gem of coastal Karnataka, a place that inspired the poetic genius Gurudev Rabindranath Tagore in his early years. We just stopped at the beach for a while on our way back to Bangalore from Goa, via Karwar. It is the cleanest public beach I have come across, since my trip to De Haan. There is a small beach park called Tagore Park, with few cafes where we stood mesmerized by the pristine beach, after our rendezvous with the crowded beaches of North Goa. 
While Karwar may not be as "hip and happening" as Goa, there are indeed a lot of activities here for a 2-4 day long weekend. You can visit the Karwar marine aquarium, the towering Sindhugarh fort and the Warship museum of INS Kadamba, the largest naval base in India (and among the largest in the world too).
Goa is an evergreen destination for a long weekend, so don't forget to check out our 3 day itinerary for Goa.
Where to stay at Karwar?
While there are multiple options for budget hotels, homestays, and resorts starting from Rs.1500 going up to Rs.15000. You can enjoy a superb luxurious stay at the Cintacor-Island Resort at approximately Rs.14000/night. 
How to reach Karwar?
Best way to reach Karwar from Goa is by road. Self-drive along Konkan coast is a great idea, otherwise, all Goa-bound buses go via Karwar, so conveyance is not a problem. For Mumbaikars, the best mode of transport is the train which takes about 8.5 hours. By road, it will take more time but buses are available.  
Short of long weekends? Save this list of the best places near Bangalore for 1-day trip, with all the details you need.
2. Long Weekend trip to Bekal, Kasargod
When we first came to Bangalore I was disappointed because there were no beaches around. However, on long weekends you would be spoilt for options of beaches. There's Mangalore, Gokarna, Karwar – all in Karnataka, then there are beaches of Kerala too. 375 km from Bangalore, Kasargod is another less visited place in North Kerala which is my official pick for 2019. 
Kasargod is famous for the iconic Bekal Fort which is the largest fort in Kerala. Apart from the beautiful fortress across the sea, there are some amazing beaches, backwaters and other fortified structures in Kasargod. If you have 3 or 4 days (including the road-trip), you can include a day trip to the St Mary's island too.
Where to stay in Kasargod?
I completely recommend Malabar Ocean Spa and Resort where we stayed. However, the other two resorts here which are more famous are Taj Bekal and Lalit Resort and spa. All three of them have amazing facilities, and offer affordable luxury owing to the location being less not so touristy as the rest of Kerala.
Check other budget-stay options here.
How to reach Bekal?
The drive through scenic terrains of Coorg makes it a must-have road-trip, although there are many buses you can avail. You can find the entire route details of Bangalore to Bekal Road trip here.
3. A trip to Shimoga from Bangalore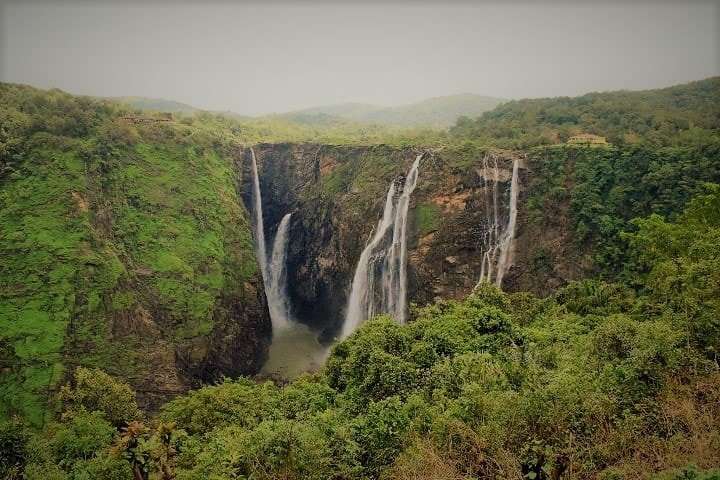 There is no dearth of hill stations to visit from Bangalore. Ooty, Munnar, Kodaikanal, Coorg, Wayanad – the list just goes on. I had covered them all by 2018, when I decided to visit the less-traveled hill station of Karnataka, Shimoga. Not many are may know that the famous Jog Falls are also located in Shimoga.
Located 411 km from Bangalore, Jog Falls in the Sharavati valley is one of the best trips I did this year. Trek lovers would know Shimoga for the amazing Kodachadri trek, the one we missed on our last trip and look forward to doing in 2019. There are many other attractions in and around Shimoga. Depending on what you choose to see the trip can take anywhere between two to four days of exhaustive travel on a trip from Bangalore. They include in no specific order – the Agumbe eco-spots best known for sunset, the Kavaledurga fort trek, the Sharavati wildlife sanctuary, the Gajanur dam and Honnemaradu- the golden lake of Karnataka at Sharavati valley near Jog Falls. 
Where to stay:
The best option would be the KSRTC resorts at the location of the Jog Falls, but they need to be booked in advance. Otherwise, there are many places to stay at the Shimoga town both for budget backpackers and affordable-luxury seekers. We stayed at Royal Orchid, a 3-star accommodation near Sharavati wildlife sanctuary.
How to reach:
There are regular buses from Bangalore to Shimoga and within Shimoga, you can rent a car for sightseeing. Read our tiny travel guide to Shimoga for Bangalore to Shimoga driving route and more.
4.The Golden triangle – Hampi, Badami, and Pattadakal
This year there has been a lot of hype about Hampi already, with the celebrity travel bloggers voting it among Asia's top emerging destinations and NY times recently ranking it at no.2 among the best travel destinations of 2019. With so much hype around, it will be a pity not to visit the ruins of the great Vijayanagara kingdom, if you haven't yet. Hampi is the most glittering gem in the crown of Karnataka, however, the lesser known gems are no less splendid. If you live in Bangalore and can manage a 4-day extended weekend, visit the golden triangle of pre-Islamic art of India. Base yourself at Hampi and take day trips to Badami on one day and Pattadakal and Aihole on another day. We were mesmerized by our trip to Hampi this year, but we have our plan ready for the next trip including the neighborhood.
For detailed information about how to reach and what to do in Hampi read this Hampi itinerary and travel guide.
Where to stay:
Clark's Inn Hampi, a 3-star hotel that we booked at less than Rs.3000/night is one of my best stays ever. It's right opposite to the archeological museum and even has an indoor swimming pool. For family trips, there are a plethora of options around the city center, while backpackers would prefer staying in the extremely economical shacks in Hippie island.
5. A trip to Dharampur from Delhi/ National Capital Region (NCR)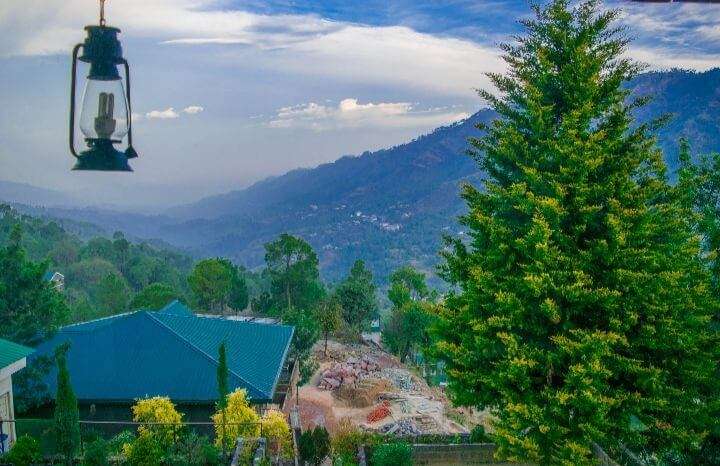 Contributed by Rachita from Meander and Wander
Dharampur, a small town in Himachal Pradesh is one of the most beautiful and peaceful places that I have ever visited. Frankly, I didn't know about the existence of this beautiful town until 2 weeks back which is when I decided to spend a weekend here. And boy was I pleasantly surprised by my choice! 
There is a lot to do here like riding the toy train or admiring the gorgeous valley view from a height. We also went to Kasauli, which is just 10 km away, and enjoyed the entire day hiking on various trails, visiting the local churches and exploring the market around here. Honestly, it was a breath of fresh air to visit Dharampur as I didn't encounter a lot of tourists here and could just enjoy myself at a slow pace. And it is a great place for all kinds of travelers, so you can come here with your family, friends, or just for a corporate retreat as well.
Where to Stay:
If you want to enjoy a relaxed weekend here then Sylvan Villa, a 100-year old building, is a good place to stay at. This place is absolutely gorgeous and offers the most amazing panoramic view of the valley. Book your stay in the scenic hill-station now. 
How to Reach:
Although just 280 km away from Delhi, there is no direct train or bus to Dharampur so you have two options to reach here.
Take a train to the Kalka Railway Station and then reach Dharampur via bus or toy train. The cost of a bus is 50 INR, taking an hour to reach while the cost of the toy train is 30 INR, taking 1.5 – 2 hours to reach.
Take a bus to Solan and then take a local bus to Dharampur. 
6. A trip to Daringbadi from Kolkata/ Bhubaneshwar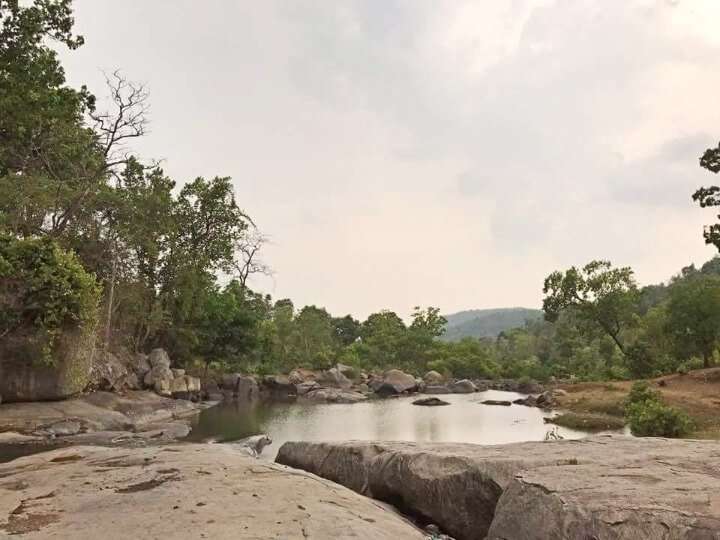 Contributed by Anwesha from Going Places with Anwesha (Facebook Page)
The eastern part of India boasts of a hidden gem called Daringbadi. The panoramic view of this small hamlet, nestled in the mountain foothills of Odisha is incredible, which is why it is dearly called the "Kashmir of Odisha".
The history behind the name
The name of the hill station is a combination of two words "Daring" and "Badi". Badi means house in Bengali and village in Oriya. During the British Raj, an officer called Mr. Daring was in charge of the village. Gradually, the hill station came to be known as the village of Daring, i.eDaringbadi.
Daringibadi is believed to be the native land of one of the most primeval tribes of India "Kutia Khond". Once well-known for their 'human sacrificing rituals', the Kutia Khond are now known for their spirited traditions and vibrant cultures. Don't forget to visit Daringbadi's tribal museum to learn more about this tribe. You can also take a guided tour to visit the tribes and know their culture first hand. 
Nearby Destinations
There are a lot of interesting spots in and around Daringbadi which will certainly excite you. The colorful meadows of Daringbadi, make it a perfect spot for picnics. Other major places you should visit are Hill View Park, Coffee gardens, Emu Farm, Dadubada –Lover's point, Pine forest, Spice gardens, Mudubandha waterfall, Rushukulya River and Belghar Nature Camp and Wildlife Sanctuary. Adventure lovers can hike the trails around the hills and camp in the lush green pine forest areas.
Where to stay?
Baliguda is the nearest city area where you can find good accommodation and many food options. But you can also opt to stay in the Eco-cottages of the Daringbadi nature's camp, which is an initiative taken by the Odisha tourism department to know the local cultures and traditions.
How to reach Daringbadi?
Located in Kandhamal district of Odisha, the scenic land of Daringbadi is only 250 km away from Bhubaneshwar. You can easily reach Daringbadi from Kolkata by taking a flight or train from Howrah station to Bhubaneshwar and reach Daringbadi via public bus or private cab. Driving distance from Kolkata is 685 km. 
7. Diu – An offbeat trip from Mumbai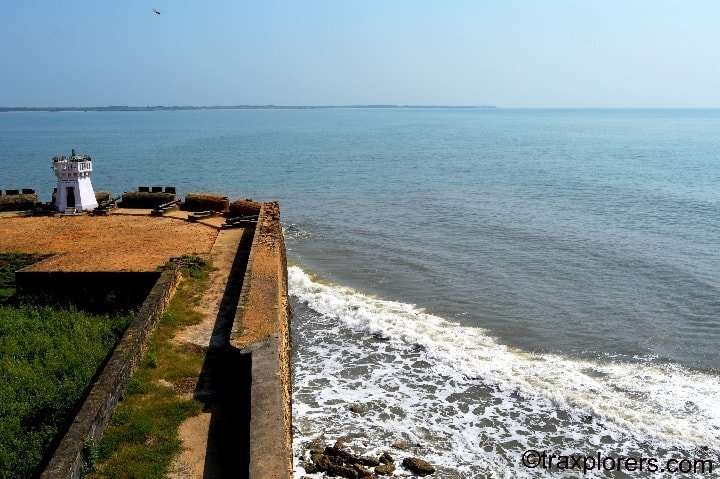 Contributed by Supriya, Traxplorers
Diu is a small island surrounded by Maharashtra, Gujarat and the Arabian Sea. It is a beautiful city and a part of the Indian union territory of Daman and Diu. It is a former Portuguese colony but still has the influence of Portuguese culture depicted from the houses, churches and the streets. The best time to visit Diu is from October to March. 
Attractions
There are many beautiful attractions like Diu Fort, St. Paul's Church, Alfiston jail aka Pani-kotha, INS Khukri, stunning Naida Caves, and is quite popular for its sun-kissed golden beaches. There is so much to explore in the former Portuguese colony in Gujarat.
Where to stay
You would get plenty of choices from budget stay to luxury stay in Diu. Prefer to book in advance and get some awesome beachfront stays at price 2000 INR onwards.
How to reach Diu
Mumbai to Diu distance is 796 Kms. Worried about how to reach Diu? No need to panic, as it has daily flights accessible to Mumbai (except Saturday). There is an airport on Diu Island and one can reach this city by taking flights from Mumbai. It is an hour's journey from Mumbai to Diu. 
To travel by train from Mumbai to Diu, check the train schedule and availability now. Go by train to Diu from Mumbai to reach in 13 hours. Delvada is the nearest railway station.
Three buses are running between Mumbai to Diu. Top operators on the Mumbai to Diu bus route are Jay Khodiyar Travels, Anukool Travels and Jk travels. The time duration is 20-22 hrs.
It is also well connected to the other cities of the country.
8. A trip to Jaipur from Delhi/NCR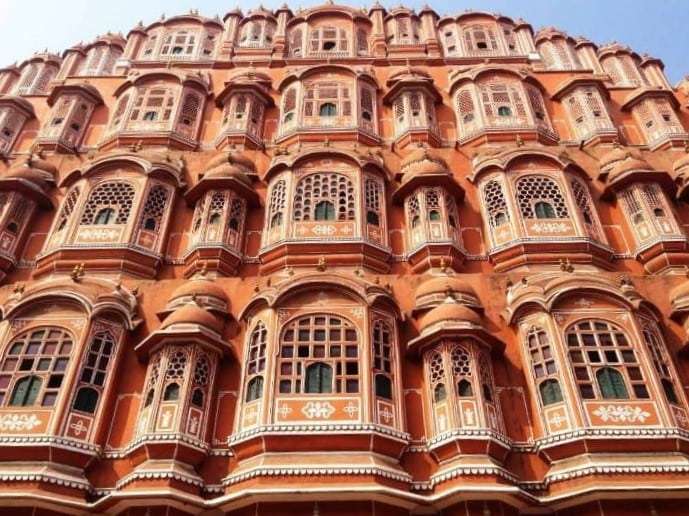 Contributed by James Ian at Travel Collecting
Jaipur is the perfect long weekend trip from Delhi. There is plenty to keep you busy over a long weekend. Jaipur is Rajasthan's famed pink city and the City Palace is the heart of it. Inside the palace is an interesting costume and textile museum, and the nearby Jantar Mantar, a fascinating 'observatory' crammed with huge geometric-shaped concrete structures that calculate the position of the earth and sun in all sorts of ways I didn't know was possible.
Another don't-miss site is the Hawa Mahal, a beautiful confection of rooms, layers and fascinating architectural details. You can spend ages here climbing through the rooms, taking photos, and enjoying the views of the streets below. The shopping in Jaipur is wonderful and Johari Bazaar, among others, is crammed with fabrics, jewelry, and handicrafts.  Start one of your days with a morning in Amber Fort. This stunning fort glows in the early morning light and is often picturesquely reflected in a lake in front of it. You can spend ages exploring the corridors, hidden rooms and open courtyards of the palace. Stop by the Monsoon Palace on the way back into town for more photos.
For something different, you can take a hand block printing workshop and visit a paper-making factory in nearby Sanganer. A visit to the temples and water tanks of Galta Ji, also known as the Monkey Temple, makes a great stop on the way back into town. Don't miss catching a Bollywood movie at the over-the-top Raj Mandir cinema. 
Where to stay:
There are plenty of wonderful heritage hotels to stay at in Jaipur. I stayed at the Bissau Palace Hotel (Room 204 is beautiful), but for a fun splurge, the Rambagh Palace is pure luxury. You may find yourself returning to Jaipur for more than one long weekend from Delhi. 
How to Reach:
It is about 150 miles/ 250 km from Delhi on a good road and you can get there by car, train or a 40-minute flight. 
9.  Pondicherry & Mahabalipuram on Long Weekend
Matrimandir at Auroville
A trip to Pondicherry from Chennai can be done on any normal weekend. However, on a long weekend from Chennai you can enjoy a trip to Pondicherry, Auroville, Mahabalipuram and Ginjee Fort as well. While the French Colony of Pondicherry is always a fun getaway for travelers of all types, Mahabalipuram which is located in between the two cities is an offbeat wonder. It is a treasure trove of UNESCO world heritage monuments, the remains of the man-made wonders of 7th century.
You can start from Chennai, spend the whole day in Mahabalipuram and then go to Pondicherry late evening. There you can enjoy walking in the promenade and admiring the cute cafes and nightlife. Next day you can start with Auroville, the quaint experimental city that welcomes seekers of inner peace. Post that, you can visit other beaches of Pondicherry, most notably the Paradise islands. On the next day you can hike to the Ginjee fort or take a day trip to Pinchavaram Mangrove forest. You can also check out this Pondicherry itinerary for 3 days if you are based out of Bangalore.
How to Reach:
Pondicherry is just 150km away from Chennai and 300 km from Bangalore. There are a bunch of buses having a daily schedule between Chennai and Pondicherry. From Bangalore, the overnight train is the best option, but you can also get there by bus or car.
10. Long weekend trip to Narkanda
Contributed by Shivani from The Wandering Core
Shimla, Manali comes to everyone's mind when talking about long weekends from Delhi. With a boost in tourism, these beautiful hill stations are now over-crowded no matter the season. On our 17-hour road trip to Sangla, we halted at an unknown gem just a few kilometers from Shimla – Narkanda. 
Located at 2600 meters, Narkanda is a perfect place to visit in winter. The snowfall makes the village perfect for those who would like to ski or just the white blanket of nature.
Where to stay:
There are a number of camping spots in the village offering camps & wooden huts who like to connect with nature. Narkanda also houses a picture-perfect Tannu Jubbar Lake which locals use as a picnic spot. Book your stay at Narkanda now.
How to reach:
As Narkanda is less than 500 km from Delhi, it can be reached under 10 hours by road via car or bus. It is also reachable through flights via Shimla & then by road, although it is best enjoyed by road. 
11. Trip to Varanasi on a long weekend from Delhi/NCR
Contributed by Miguel, TravelSauro.
Blessed by the mighty Ganga River, Varanasi is the most famous pilgrimage city in India. The Hindus believe that if you die there, you'll free yourself from another cycle of reincarnation, going straight to Nirvana. That's why this is such an important and popular destination for Indians, but also for tourists traveling in India. The beauty and character of this holy site are quite unique.
You can stroll along Varanasi's alleys, visit several temples or just sit on the Ghats and watch the world go by. You'll see that there are a lot of things to do in Varanasi!
The city has an intense character – with sadhus, ceremonies, cremations and purification baths.
This was my favorite city in India, and I would recommend anyone, either Indian or tourist to not miss this unforgettable place!
Where to stay:
I had a great stay at Moustache Varanasi. A very good option for solo backpackers. For family tourists, there are many options for budget hotels lower than Rs.1000 per night to luxurious stays at Rs.15000.
How to Reach:
The distance from Delhi is about 820 km, so it would be a long ride if you are planning to drive. However, there are several flights per day departing from the capital, making it a perfect getaway for three-four days. 
12. Explore Chimagalur from Bangalore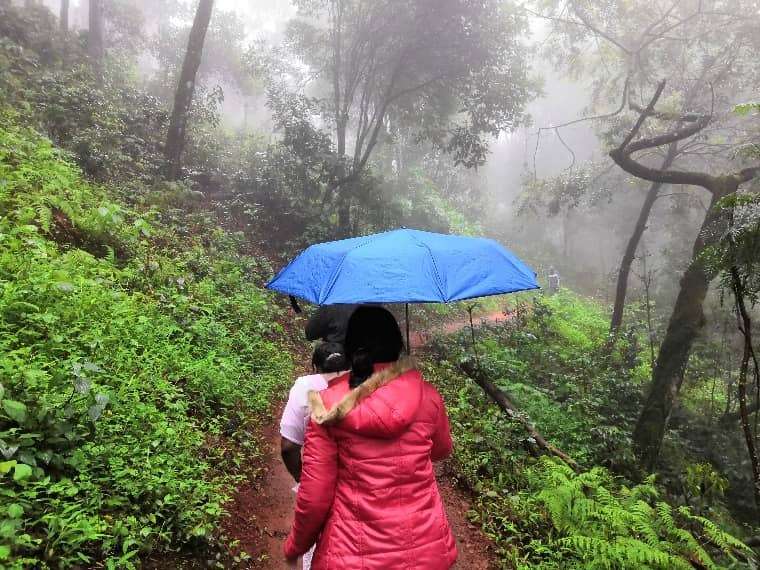 Chikmagalur, the land of coffee in Karnataka is where you can disconnect from urban life and be close to the nature. Sounds cliched, right? But it is surprising how the landscape and life changes drastically in less than 300 km from the always-busy city of Bangalore. In Chikmagalur you can book a homestay in a sprawling coffee estate, trek to Mullyangiri, the highest peak in Karnataka, hire a jeep to the Jhaari Falls, and wonder at the natural beauty wherever you go. A fantastic place for trekkers, adventurists as well as families with children and the elderly. There are ample things to do for everyone.
How to reach:
It is located 240 km from Bangalore, and you can easily reach here by daily buses that ply from Bangalore to Chikmagalur.
Where to stay:
We stayed at Sunrise Treebo and a local Airbnb on different occasions. Both had different vibes but were pocket-friendly with good service and amenties. The best luxury resort in Chikmagalur is the The Serai Chikmagalur.
13. Gandikota and neighborhood from Hyderabad
Gandikota, the grand canyon of India is just 388 km from Hyderabad. While it can be done on a 1-day trip or just 1-night stay if you visit from Bangalore, for a trip from Hyderabad you will need a long weekend with 2-3 days. You can first visit Belum Caves, followed by Gandikota Fort and gorge. You can spend the second day at the beautiful Nallamala forest. On your way back to Hyderabad the next day, you can visit the Yaganti cave temples 44 km away from Belum caves and also explore the Kurnool fort.
Read about our awesome road trip to Gandikota and Belum Caves from Bangalore.
Where to Stay: The best place to stay would be the Haritha Resort run by the AP Tourism board, but for that, you need to book through the phone in advance. Otherwise, camping is organized at the gorge and is a great idea.
How to reach: You can self drive through the scenic routes or take the buses to Gandikota.
14. Orccha and Gwalior from NCR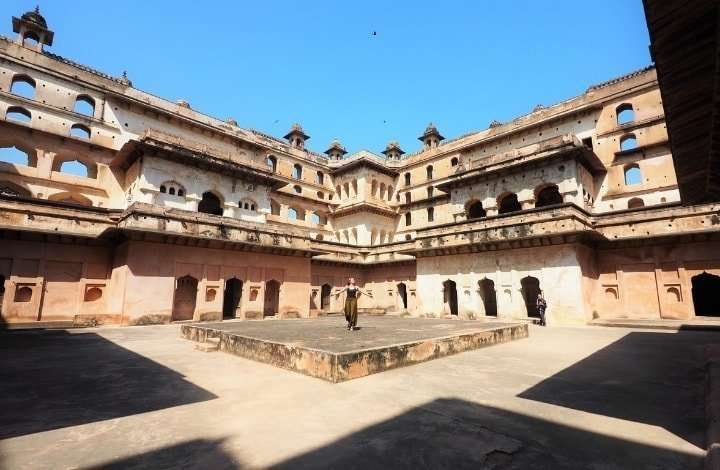 Contribution by Inma from A World to Travel  (Facebook)
A few hours by train or a quick plane away from Delhi, the stunning state of Madhya Pradesh has lots to offer to those in love with rich heritage cities and uncrowded places. For a short getaway, the cities of Gwalior and Orchha are a great idea. They both enjoy gorgeous forts and palaces, and each deserves one day.
If, on the other hand, you have a long weekend or public holiday with 3 or 4 days to spend; add Chanderi and Bhopal to the mix for an incredible road trip through this state commonly known as the 'heart of India'. Chanderi's fort and Bhopal's great mosque are also picture perfect and a great addition to this itinerary.
Where to stay: As for your accommodation, I'd recommend you to choose them from the wide range of properties MP Tourism hotels and resorts has across the region. 
How to reach: You can reach Orchha directly from Delhi via Bhopal Shatabdi (fastest), or you can reach Jhansi railway station and avail a plethora of options from there. However, if you want to cover one or two of the other cities, self-drive is the best option.
15. Slow travel the hill-forts of Maharashtra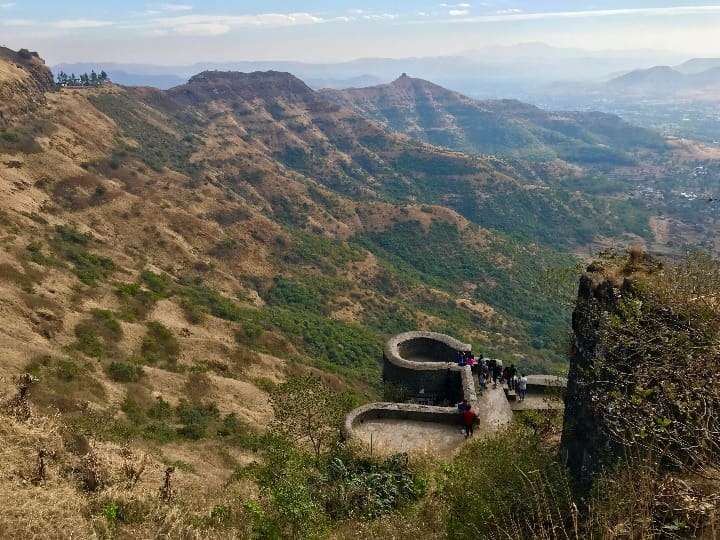 Contributed by Jyoti, Story at Every Corner
Pune is surrounded by mountains and lakes that offer many amazing weekend opportunities for hikers, bikers, foodies, eco-tourists, explorers, history buffs and nature enthusiasts. If you live in Pune or Mumbai, you might have already visited Lonavla, Khandala or Lavasa, but have you thought about a slow-traveling the hill-forts of Maharashtra? One of the popular hikes for Punites and Mumbai residents is up Sinhagad fort. One can drive up the mountain to the main parking area and make it a day trip or better yet hike with a trekking company and spend the weekend. On the multi-day trek, you get to stay in a village and enjoy the rural lifestyle. Once you're up by the fort, you can have traditional Maharashtra meals and snacks like yogurt in a pot, fresh-cut local fruit, bhajia, etc. The villagers that come up every day with their supplies. 
The best time to visit Sinhagad Fort is during or just after monsoon because the views with waterfalls all around are one to experience have and to cherish. The walk all around Sinhagad Fort is easy, with some steps that you can enjoy better views from. The fort was an important structure and highly contested by many kingdoms. It was finally won by the Marathas with a great deal of pride, that still shines brightly as a badge of honor.
On an extended weekend, you can stay at Sinhagad for one night and then head to Tikona fort, only 53 km from there. Other places that you can explore nearby Kahdakwasla Dam, Panshet Dam, Varasgaon Dam, Nilkanteshwar temple and, Katraj Jain temple. Unlike the ones above these places are very close to the city, so offers you more time to stay and explore instead of commute.
Where to stay: Trek companies organize village stay. Otherwise, you can stay at one of the many homestays around.
How to reach: Sinhagad fort is only 30km away from Pune and 124 km from Mumbai. A drive of 1.5 hours from Pune and a little over 3hours from Mumbai, will take you to Sinhagad. You can also visit with a trekking company for multi-day treks and camping.
16. Wine tasting tour at Nashik from Mumbai or Pune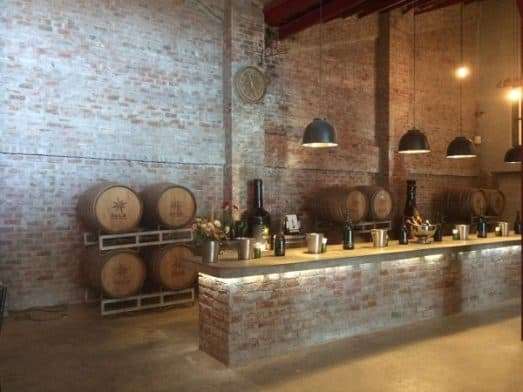 Contributed by Sarah, A social Nomad
Take a fabulous weekend break from Mumbai and head to the Nashik Wine tasting region. Just 3 hours away by regular train, this is a fantastic way to spend a weekend. Although there are 8 wine regions in India, Nashik is known as the wine capital of the country. You can visit 7 wineries in the region – by either taxi or autorickshaw from Nashik. Stay overnight at Soma Vine Village for an extra special treat and enjoy the wine and dinner too! From Nashik to visit Soma, Sula, and York vineyards it's a 54 km round trip. At each of the wineries where you can take a tour (for around 250 INR), which includes tastings. Wineries that we recommend at Soma, Sula and our favorite – York, as it's more designed for a European palate.
These wineries are upscale, classic places and will give your tour in either English or Hindi. Don't forget to stock up on wine and goodies to take home!
17. Alapuzha – the charming backwaters and sea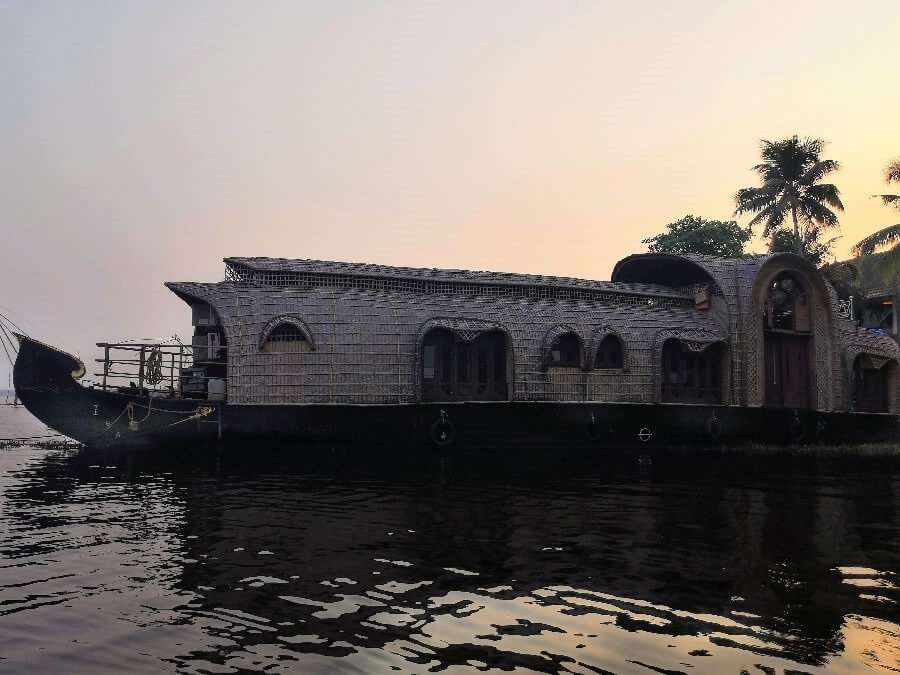 Who has not heard about Alleppey, the Venice of the East and the backwaters of Kerala? But I tell you not to confine yourself to Aleppey but explore the charming district of Alappuzha on a long weekend from Chennai or even Bangalore. Somehow despite its fame, the place is not as crowded as others. You can stay in a houseboat or just take a ferry with the locals to explore the villages of Alapuzha. Do not forget to visit the Kumarakom bird sanctuary. A boat ride in the Vembanad lake will take you through the vast lake as well as the narrow canals passing through the villages.
Apart from backwaters and birds, Alapuzha is notable for amazing religious architecture. You will find some of the prettiest churches here as well as some beautiful temples. And of course, the quaint and clean beaches of Alappuzha. Who can forget about that? Alapuzha is a small district and a 3- day long weekend is enough to explore the place, although the more the better.
Where to stay: Rent a houseboat if you have a large group. Or book a lakeside resort like the Lemon Tree resort we visited. You can read our honest hotel review of Lemon Tree Vembanad Lake Resort here.
On a smaller budget? Just book a homestay in the villages near the backwaters of Alappuzha. Even Oyo rooms with all standard facilities are often available at less than Rs.1000 per night on discount.
How to reach: Alapuzha is 586 km away from Bangalore but we did the road trip on an ordinary weekend. There are a lot of Volvo buses from Bangalore that can be booked even 2 days in advance. You can also book flights to Kochi or trains to the Alapuzha stations. Train booking needs to be done well in advance. Chennai is 736 km from Alleppey, so better to book a flight to Kochi, if you only have a day off combined with the weekend.
I hope that depending on where you are based out of, you are able to visit at least one of the places on the list this year. Would you?
If you love to travel, sign up for our free weekly newsletters. Seriously, no spamming.
[mc4wp_form id="999"]
I understand that I could give a lot more options for Bangalore and NCR because that's where I and most of my blogger friends are based out of, but if you have any other idea for a brilliant yet less explored travel destination feel free to pitch in. 
Read about the Best places to visit in monsoon in India.
Pin the article and share it with your friends and family. Follow us on social media for more updates.