The Dream Western Ghats Road Trip in 2023 (With Map)
My love for the Western Ghats of India is no secret. The temperate weather all year round, the winding roads along the lush green hills, the magical monsoon, and the wildlife – the Western Ghats are what dreams are made of.
Have you ever thought of embarking on a Western Ghats Road trip spanning the whole stretch of the world's hottest ecological hotspot?
Thanks to my stay in Bangalore, I have visited the different parts of this UNESCO natural heritage site more times than I can count.
Every time, I fell in love with it a little bit more. So this post is my tribute to the mesmerizing landscape that inspired the travel writer in me.
I have a disclaimer to make if it's not clear already. I have never been on this week-long road trip or any such long road trip before.
But I have been to many (a lot) of these road trips on an extended weekend, enough to select the best for what I would call the Western Ghats Dream Route.
Related: The list of my personal favorites for the best places to visit in monsoon
I include affiliate links for the tours, hotels and products I recommend. This means if you make any purchase through the links in the post, I may get a commission without any additional cost to you. While I strive to help you make the most of your trips, this income helps support the expenses for running this site.
Western Ghats of India – an introduction
The Western Ghats is the name given to the Sahyadri Mountain range, which happens to be the oldest mountain range in India. This 1600 km long mountain range runs parallel to the western coast of the Indian peninsula.
With over 300 endangered species of flora and fauna speckled over an area of 14000 square kilometers, the Western Ghats is one of the world's eight "hottest biodiversity hot spots". Another name given to the Sahyadri Mountains is "the Great Escarpment of India".
Geographically, the Western Ghats start from the Dang region in Maharashtra and end at Kanyakumari, the southern tip of India.
Unfortunately, this amazing region was exploited first by mass deforestation under the British government and later by illegal mining. It was declared an ecological hotspot in 1988 through the efforts of ecologist Norman Myers.
In 2012, 39 sites of Western Ghats across Maharashtra, were awarded the status of UNESCO world heritage site. Following this, there was increased awareness and measures taken by environmentalists to protect the mountains and wildlife.
The ecosystem of the Western Ghats regulates the monsoon pattern of the country and the climate of the Indian peninsula. So next time you plan a trip to the country, do not restrict yourself to the Taj Mahal and palaces, come down south and take a road trip across the Western Ghats of India.
Check out this book by a retired Forest Officer to learn more about it.
Western Ghats Road Trip – 7-day itinerary
So let's chalk out our Western Ghats itinerary covering my favorite spots in 7 days. The problem is, I just have too many favorites and just 7 days.
So this is truly more about the journey than each destination. You can shorten it or extend your stay at one or more places.
🚙 🚗 Rent a Zoomcar for self-driving on your road trip🚔
Though I imagine this as a long drive it could also be a route for the Western Ghats bike trip.
Total distance -1295 km. Route.
The Western Ghats start from Maharashtra and there are some pretty spectacular spots there. However, this itinerary is designed especially for the best 7-day road trip, so I had to exclude them.
I would give a special mention of the Kaas plateau of Satara, Maharashtra which is just one of its kind and still on my bucket list. The plateau is filled with blossoms during monsoon, from June to early September.
Its floral biodiversity makes it one of the 39 heritage sites in the Western Ghats. If you plan to start from Mumbai, you may do a trip to the Kaas Plateau and then take a train to Goa before embarking on this road trip.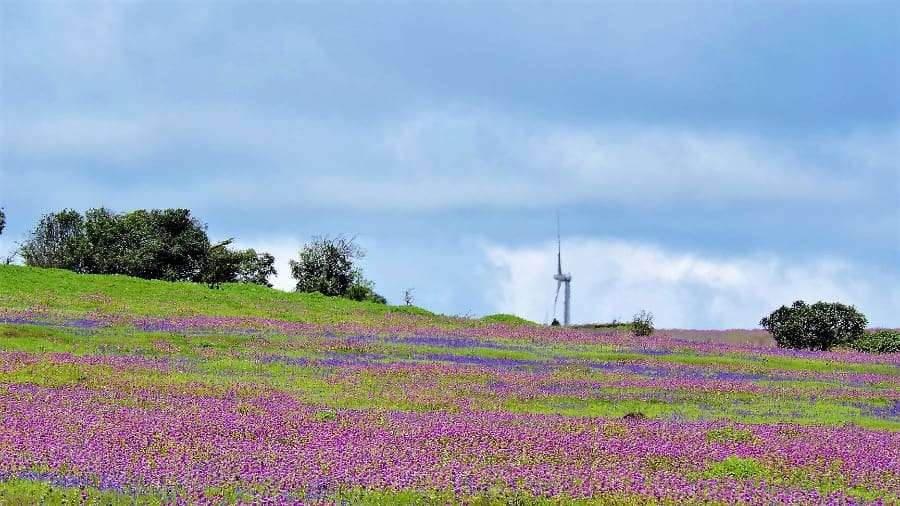 This itinerary will take you through two of the tallest waterfalls in India, multiple wildlife reserves, the amazing Konkan coast, grasslands, tea gardens, and spice plantations among the many natural wonders. You will also come across several hill-forts, ancient temples, monasteries, and churches. Are you excited about the drive now?
🚎 Use 12goAsia to book taxis, buses, and other modes of transport for your travels
Day1 – The other side of Goa
Discover a different face of India's most famous hippie destination, the beach paradise called Goa. Mollem is a small town in Goa near two beautiful forests – the Mollem wildlife sanctuary and the Bhagwan Mahavir National Park.
Together they are home to some 722 species of wild plants and a variety of animals and birds. The biggest attraction of the Mahavir National Park is the Dudhsagar Falls, the water of which is considered holy by the locals.
You can see it from the Mumbai-Goa express train that runs on the bridge across the waterfall or take a jeep safari into the forests. If you have time you can go for a private spice plantation tour here or simply save that for the rest of your trip.
Related: 3-day itinerary for Goa
Our Recommended Stay(s):
The Crown Goa for the fantastic location and an amazing breakfast spread
Check out the best places to stay in Goa.
Day2- Drive through the Konkan Coast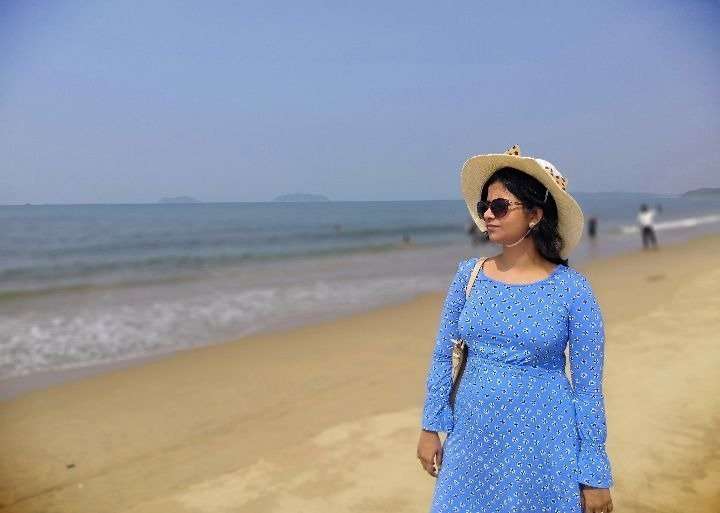 Next morning, have a great Goan breakfast and set off for a drive from Sonalium, Goa to Karwar in coastal Karnataka.
You will come across some beautiful white churches of South Goa on your way to Karnataka. You can drive about 260 km straight to the Sharavati Valley of Karnataka or give in to the temptation to stay at Karwar or Gokarna for one night.
The long drive will take you along the mesmerizing Konkan coast with the Green Mountains on your left and the Arabian Sea on your right.
I would suggest you stay near the Devbagh beach resort to experience the tranquil beauty that inspired the poetic genius Rabindranath Tagore in his youth.
You can visit the Indian Naval Museum and a Shivaji fort during the day and relax at the Tagore beach in the evening.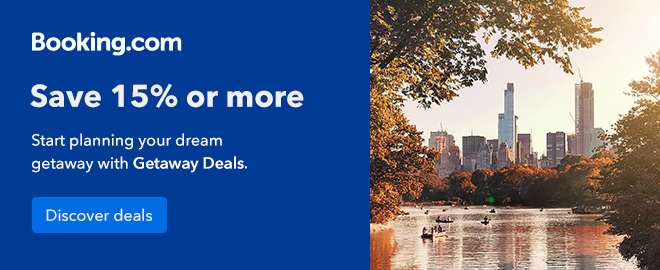 Our Recommended Stay(s):
Sterling Karwar for location, service and COVID safety measures.
Check other Hotels in Karwar.
Day 3: Drive to Jog Falls and Honnemaradu
It will take you about 4 hours to drive from Karwar to Jog Falls. You will need a little lesser time if you chose to stay at Gokarna instead. If you start at say 10 am after a heavy brunch, you will reach the Jog Falls at 2 pm.
Watch one of the tallest cascades in India from this viewpoint. Take a boat ride in the golden waters of Honnemaradu Lake. Otherwise, you can skip the Honnemaradu Lake and head straight to the Agumbe rainforest which is 147 km away from Jog Falls.
At 825 meters above sea level, Agumbe is an ecological spot famous for sunset. I missed Agumbe on my trip to Shimoga last year, but I can't stop talking about how beautiful the lakes of Shimoga were.
So if you want to drive a little less and relax at the Honnemaradu Lake, you wouldn't regret it. This can be your starting point for a 5-day Western Ghats road trip from Bangalore. Just follow the same route from Day 3 to Day 8.
Related: Trip to Shimoga and Jog Falls
Our Recommendation: Royal Orchid, Shimoga for location and affordable luxury
Check other Hotels in Shimoga.
Day 4 – Drive to Madikeri, Coorg
Coorg is often called the Scotland of South India because of the vast grasslands, misty mountains, and temperate climate. Coorg is a huge district of Karnataka which earlier used to be a separate state. There are two major towns where you can stay in Coorg – Madikeri or Virajpet.
If you have only half a day at Coorg, I will recommend you to stay in Madikeri, as you can see check out some of the best attractions within a small radius. Start with Abbey Falls, then visit the coffee estate and then walk into the Madikeri Fort.
Watch the sunset from Raja's seat to make up for the sunset point at Agumbe. If you have time, you can drive 35 km to the famous Namdroling Monastery at Bylapkuppe before you retire at the Madikeri Fort. Bylakuppe is a mini-Tibet in South India.
You can also choose Chikmagalur as a stop for the day instead of Coorg.
Our Recommendation: Taj Madikeri for a luxurious stay in the cradle of nature
Check other Hotels in Shimoga.
Day 5: Drive to Bandipur Tiger Reserve, Karnataka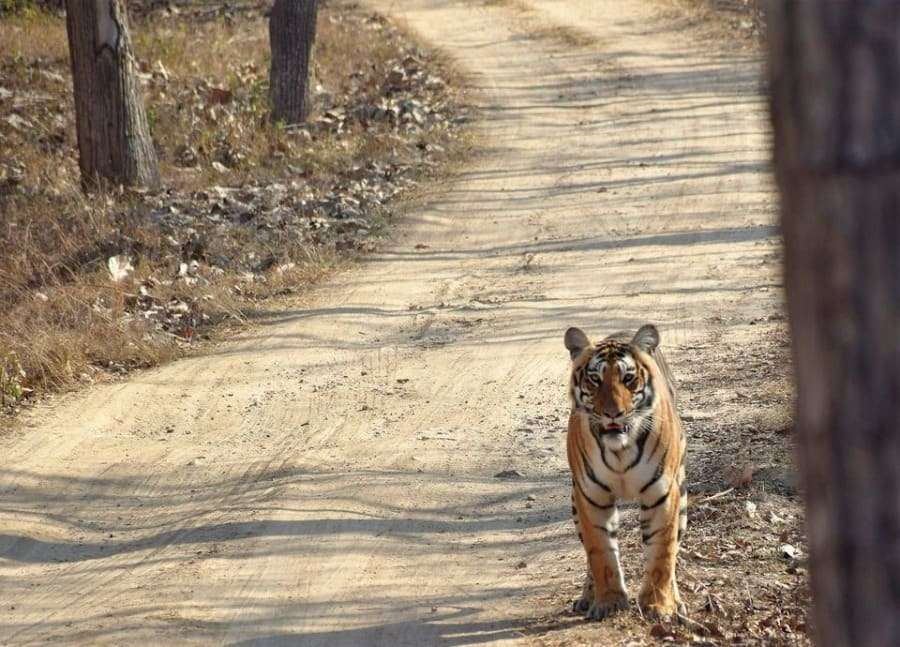 Waterfalls, hills, and sea are being done, it's time to experience the real wildlife of Western Ghats. Bandipur, Nagarhole (also in Karnataka), Wayanad (Kerala), and Mudumalai (Tamil Nadu) are four interconnected national parks that the largest Tiger Zone of India both by area and by number (an estimated 570 tigers in the zone, most of which is in Karnataka).
In order to protect wildlife, connecting roads are narrow and transport is highly regulated. You can visit any of these national parks and go on a jeep safari to see leopards, black panthers, tigers, spotted deer, sambar, elephants, peafowls, and many more exotic wild creatures.
Related: Bandipur tiger safari
Day 6: Drive to Kodaikanal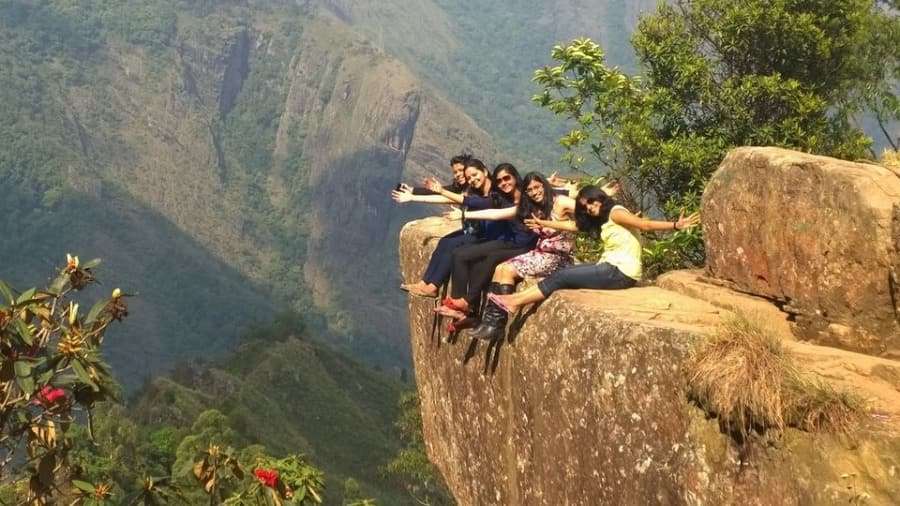 From Bandipur, you can visit one of the best hill stations of Tamil Nadu -Ooty, Coonoor or Kodaikanal. I am fortunate to have visited all of them but my favorite is Kodaikanal. Nestled in the Palani hills, Kodaikanal stands at a height of almost 2200 meters above sea level. Due to this elevation, you can enjoy the cool climate and pure air throughout the year at Kodaikanal. It is 314 km away from Bandipur.
Start early so that you can reach Kodaikanal by 5 pm. What you can enjoy now is an evening walk at the famous Coakers Walk and other parks in Kodaikanal. Read more about places to visit in Kodaikanal.
Our Recommendation: The Tamara Kodai for a great location and fantastic ambience.
Day 7: Drive to Munnar, Kerala
Save the best for the last they say. So there is no better way to end the road trip than with a scenic drive along the rolling hills of Munnar. Can I just say once and for all that Munnar is the most beautiful hill station in South India? Wherever you look you can see lush greenery – either forests or tea gardens. stay in Munnar for at least one full day to experience the beauty of nature. Walk into any of the tea gardens, visit the Matupetty dam and go kayaking to watch the elephants at Anairankal Park.
Munnar is beautiful all year round but due to its temperate weather, it is a great summer destination in India.
Our Recommendation: Fort Munnar for budget-friendly stay and Sterling Munnar for affordable luxury. Both these hotels are located away from the main town of Munnar in the Chinnakanal region.
Day 8 (optional): Kolukkumalai
If you have another day in Munnar you can do a half-day trip to the highest tea estate and tea factory in the world, the Kolukkumalai tea estate. Taste the orange pekoe tea at the highest tea estate of the world while watching the clouds at the nose level.
Some Quick Driving Tips for the Western
Ghats
One of the reasons why I recommend the  Western Ghats road trip so much is because the roads are pretty awesome. And remember that you can't say that for the roads of India in general.
In fact, the road to all the places I mentioned here is better than most of the city roads I've seen.  
Having said all that, you will still be driving in the hills, sometimes through really narrow bends, lots of hairpin turns, and high altitudes.
To add to that, you may encounter some of the worst drivers on the way. So here are a few tips you should keep in mind.
Read more about the Bountiful Western Ghats of India
Interested to know more about the world's hottest ecological hotspot? Here are some incredible books that you can read. You can get the Kindle version of these books for Rs. 200 (that's less than a cup of coffee at Starbucks).
Western Ghats Road Trip – Some closing thoughts
I hope you enjoyed reading this as much as I loved reliving the moments while I wrote. If you liked it, don't forget to share it with your friends. You can pin the image below to save it for later and subscribe for weekly post alerts.
The Western Ghats of India are truly special. Just like the Himalayas of the north, the Sundarbans of the East, and the Thar Desert in the West.
Personally, I don't understand this extravagance in creating new landmarks for tourism like the Statue of Unity. There is so much already to preserve.
India is a country loaded with natural and architectural wonders that deserve preservation.
The illegal mining in the forests of Goa has caused great hazards for the rare species that thrived there. Recently there are demands of widening the roads in Bandipur which will lead to further destruction of wildlife.
Irresponsible tourists often cause forest fires in humid forests that are not prone to natural fires. It pains me to see plastic bottles littered in the most beautiful places of the Western Ghats, wherever there are more tourists.
The same reason why I included slightly offbeat places in this itinerary, most of which are highly regulated.
Can we not invest in preserving this glorious gift of God instead? Through this blog, I will continue my endeavor of raising awareness for responsible tourism. Have you been on a road trip in the Western Ghats? What is your favorite place? Tell me in the comment section.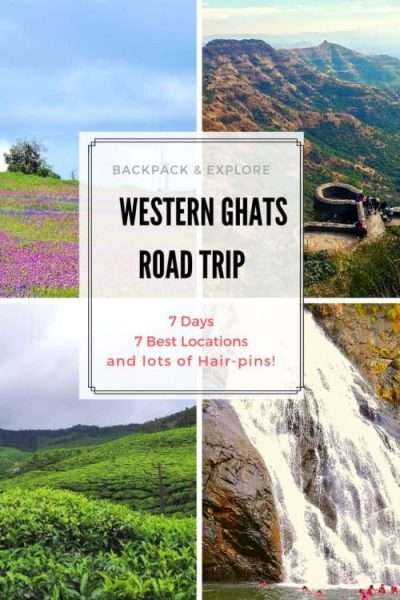 Additional reading:
Don't forget to check out our epic road trip saga – driving from Bangalore to Kolkata during pandemic. For less adventurous trip ideas you can check out the following articles and more on our website.